Litchfield
To make the most out of your time in Litchfield, check out our list of the Top 10 things to do in Litchfield. And don't stop here – when you've finished with this list, head over to Things to Do for even more Litchfield fun.
1. Get your photo in front of the Litchfield Greetings Tour mural
As a part of a national initiative, the City of Litchfield invited artist Victor Ving and photographer Lisa Beggs to add Litchfield to their postcard collection. Get a photo of you and your traveling companions in front of the Litchfield Greetings Tour Mural at 423 N. State St.
2. Have breakfast at this homegrown American bakery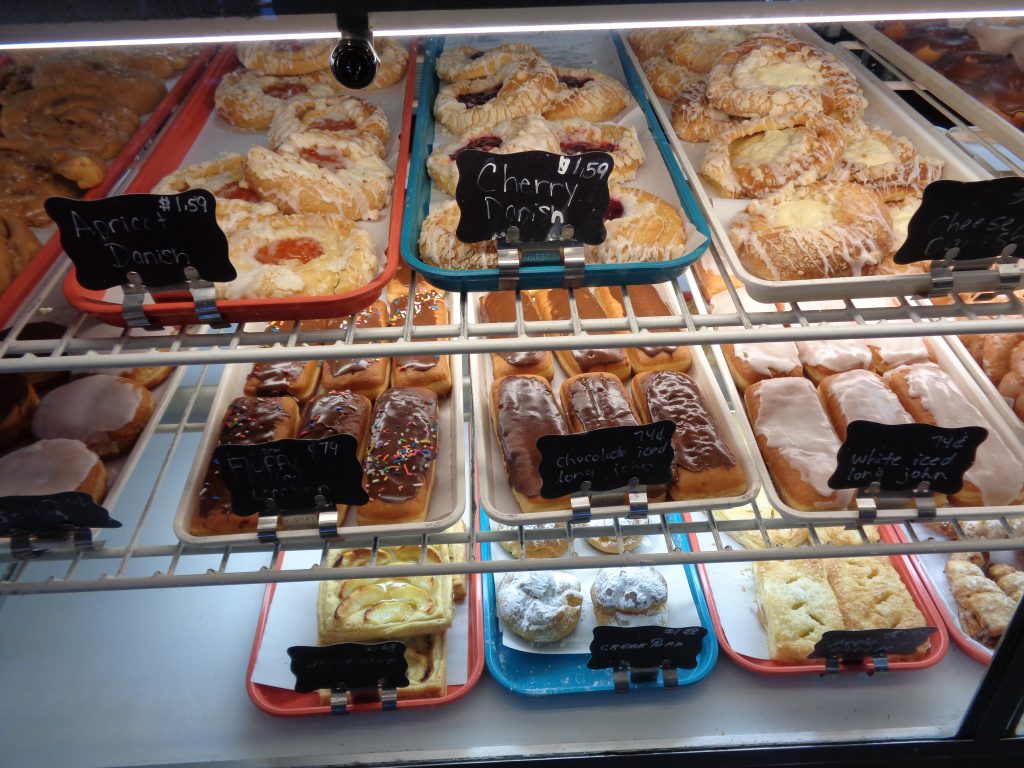 In May of 1922, brothers Paul, Fred and Albert Jubelt bought a bakery in the coal mining community of Mt. Olive, just south of Litchfield. Back then, bread was by far the most important product of the bakery. Jubelt's Bakery & Restaurant has changed direction many times over the past 100 years. The family opened the present location in 1982 and you can now enjoy traditional bakery items along with sandwiches, salads, omelets, burgers, waffles and other classic American fare. Don't forget to grab a fresh cup of joe and try their bestselling tea cookie while you're there.
3. Visit the Shoal Creek Conservation Area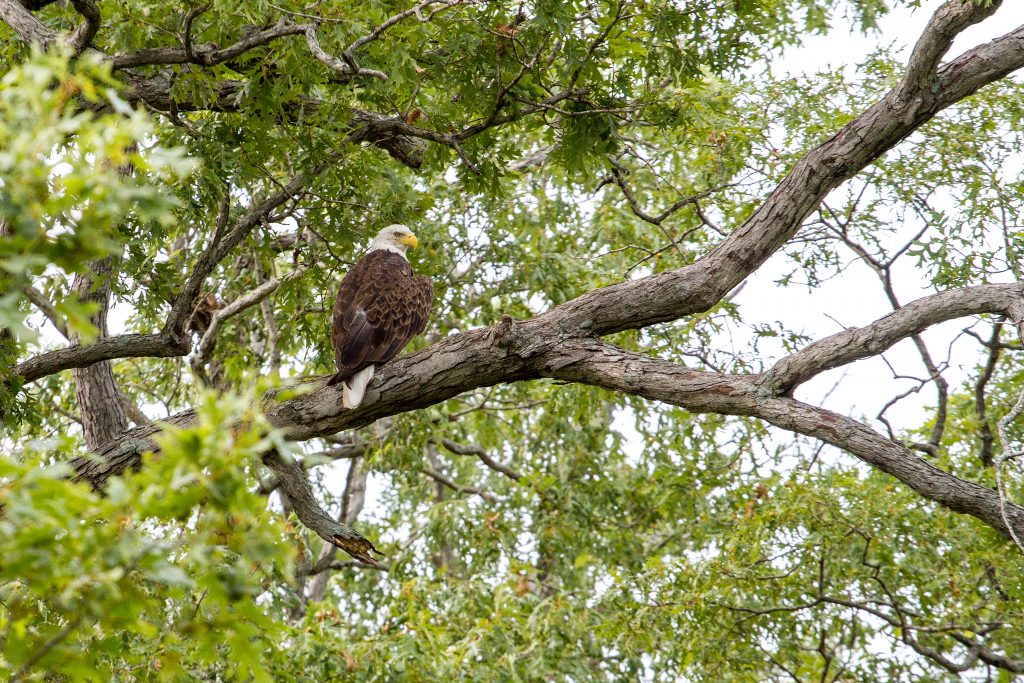 Shoal Creek Conservation Area offers 266 acres of woodland trails, prairie barrens, deep ravines and ridge tops for exploration. Bring your binoculars to get the best view of the over 700 plant species, 70 kinds of butterflies and 74 species of birds that call Shoal Creek home. If you are looking for a hike that is a little more taxing, try the Route 66 Hike & Bike Trail.
4. Visit the Litchfield Museum & Route 66 Welcome Center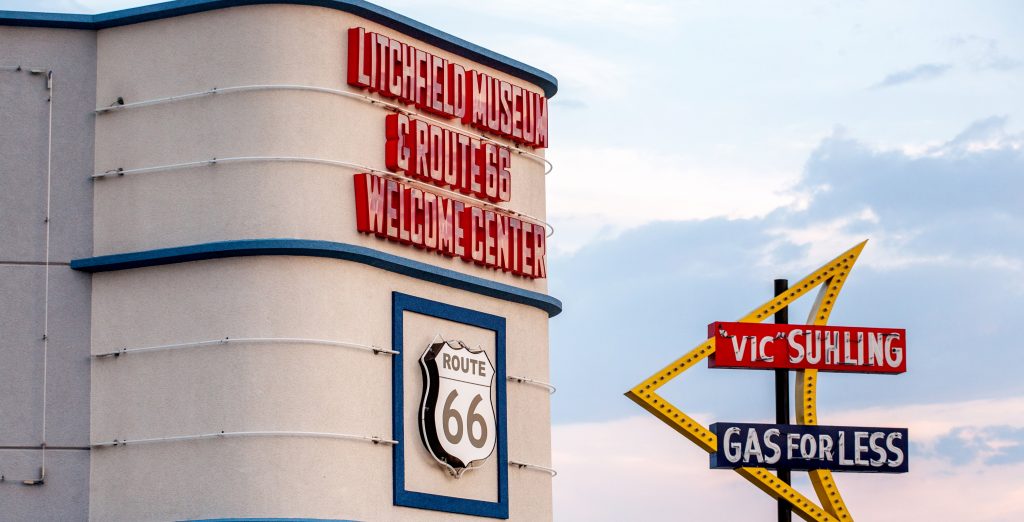 See where Litchfield gets its kicks. Stop at the free (yes, we know you like free, and so do we) Litchfield Museum & Route 66 Welcome Center. The museum hosts an eclectic range of artifacts from Litchfield and Route 66 history, including an original Route 66 road sign. Stop by for some Mother Road nostalgia and a fun-filled walk down memory lane. From here you can visit other Route 66 attractions that are within a short walking distance.
5. Boat, fish or swim at Lake Lou Yaeger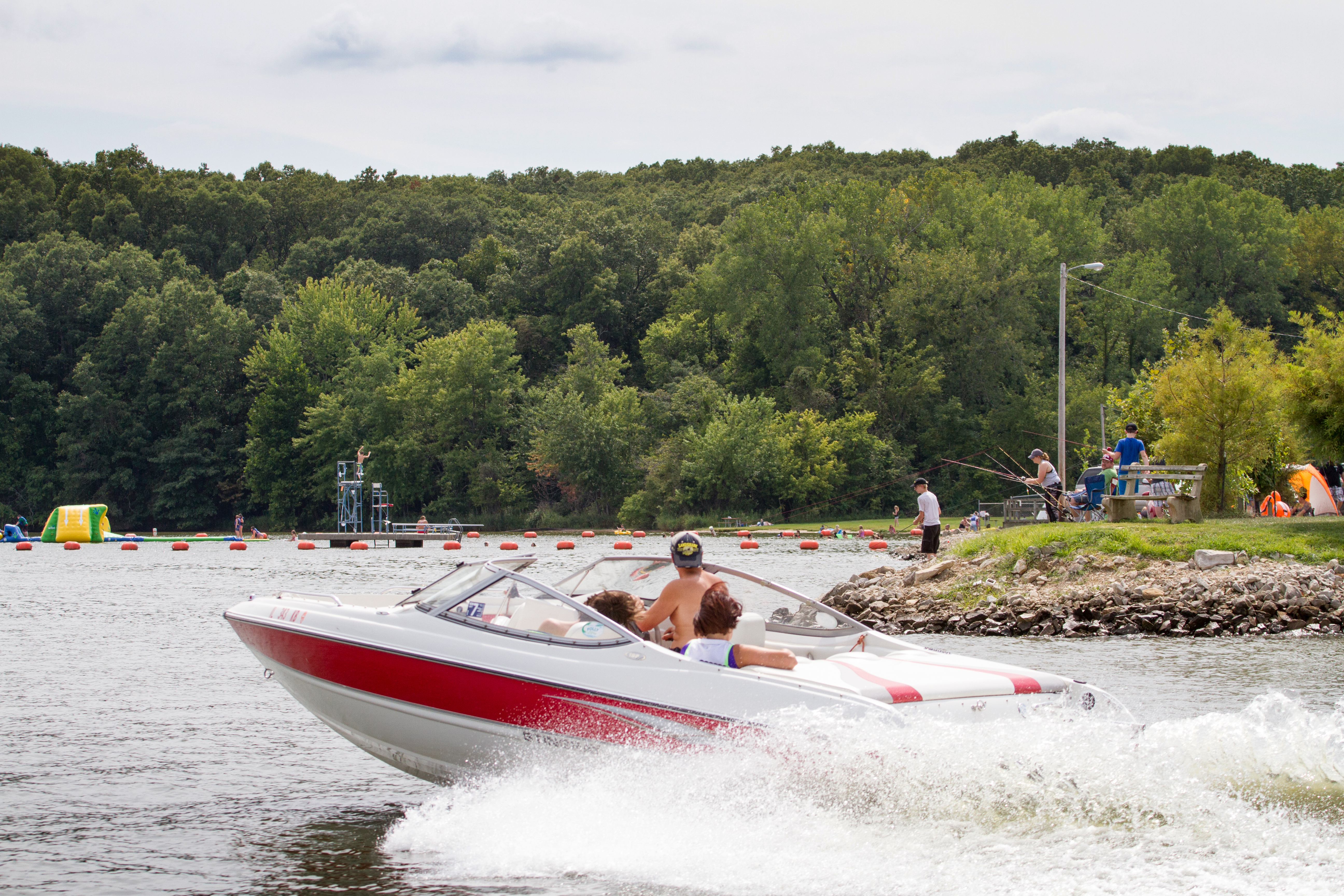 Affectionately known as The Lou, Lake Lou Yaeger is 1400-acres of aquatic fun! Go boating, fishing, swimming and water skiing on the lake, or simply enjoy a walk along the quiet shoreline.
Milnot Beach is the only sand beach within a 50-mile radius. Enjoy the large sandy beach with diving platforms, a snack bar and free parking. The various Campgrounds offer RV hookups, primitive tent camping and camping cabins rentals.
6. Grab a piece of pie at the Ariston Café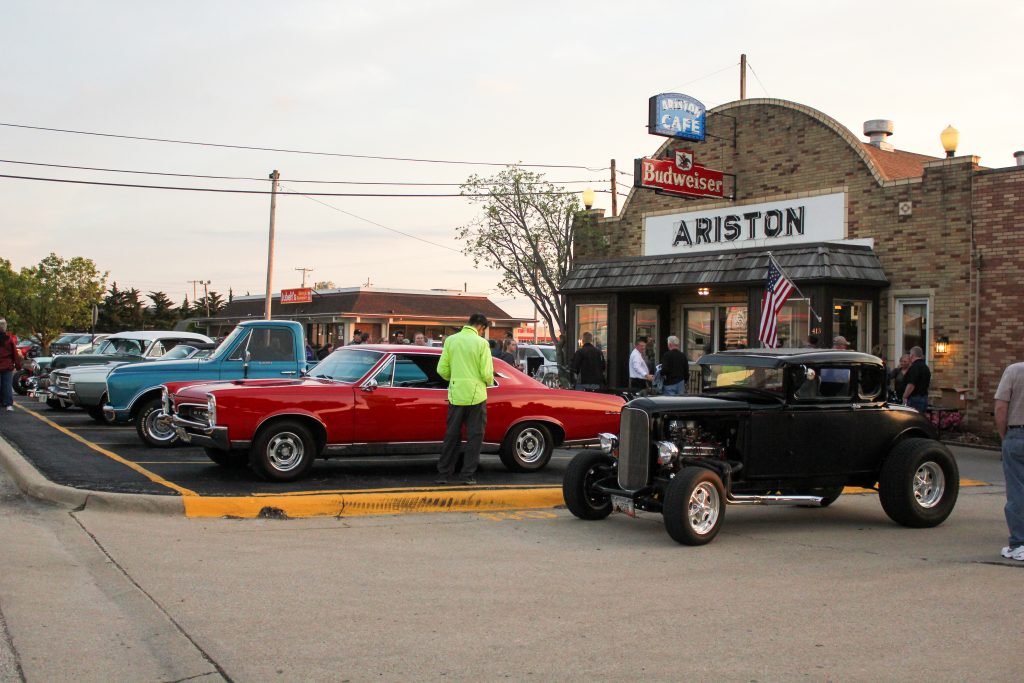 Stop for a bite at Ariston Café, the oldest continuously operated restaurant along Route 66. You'll find all your Midwestern favorites along with a few Greek touches – a nod to the café's founder, Pete Adam, a Greek immigrant. The one thing not to miss? Ariston's iconic giant dessert tray! Diets beware.
7. Attend a Litchfield Pickers Market and visit the shops in downtown Litchfield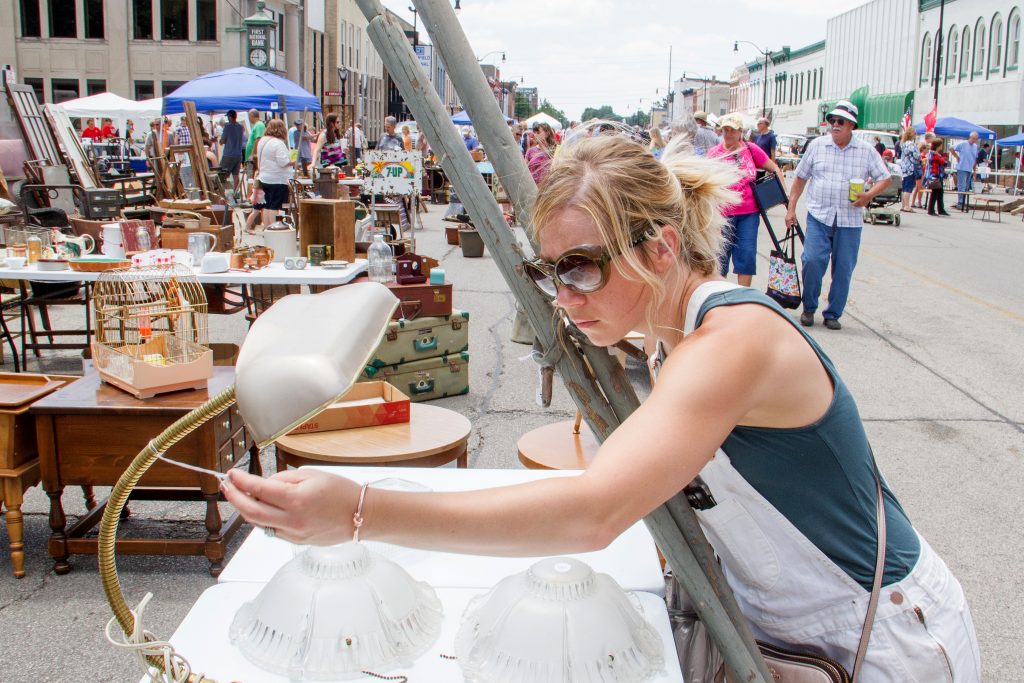 Held every second Sunday May through October, the Litchfield Picker's Market is a juried,  open-air market specializing in pre-1985 vintage, antique and collectible items. The largest open-air market in the region, it has a little something for everyone. With plenty of food and live entertainment to enjoy while browsing the booths, you are sure to have a great day in downtown Litchfield.
Downtown Litchfield is also home to an eclectic mix of boutiques, resale and antique shops. Pick up everything from local homewares to clothing, jewelry, art and accessories.
8. Take time to admire the architecture of the Carnegie Building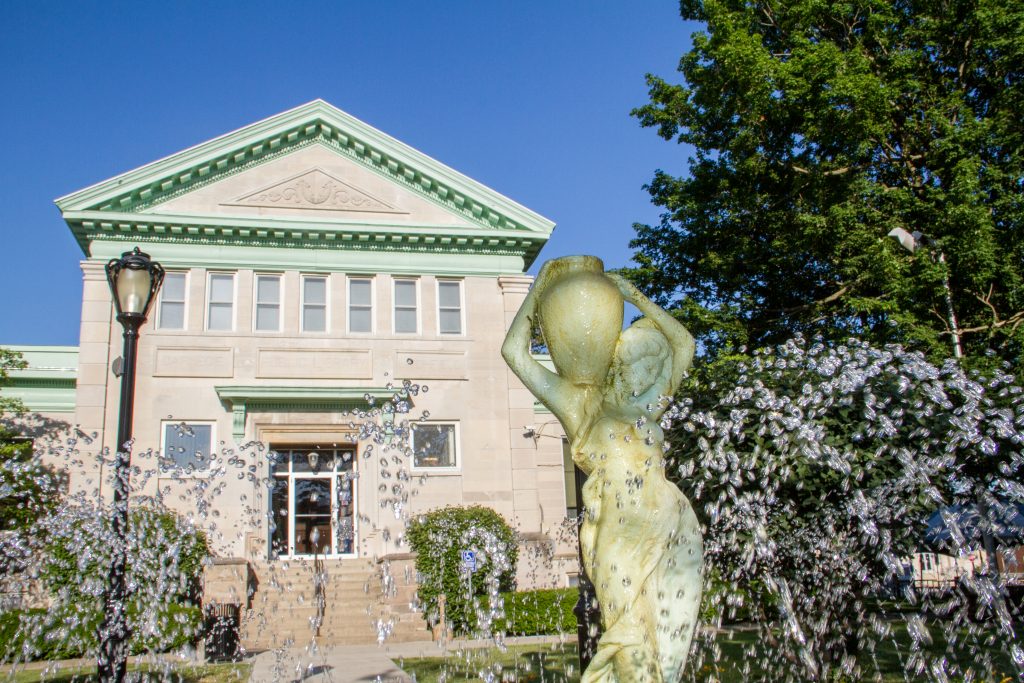 Located in downtown Litchfield, the Litchfield Carnegie Library Building is a city staple funded by industrialist and notable philanthropist Andrew Carnegie. Opened in 1904, the library building was designed by architect Paul Moratz in the Classical Revival style. The building was added to the National Historic Register in 1999. While you are here, relax by the fountain in the park, view the Veteran's Memorial Garden or marvel at the stone architecture of this Litchfield landmark.
9. Visit the Native American Sculpture at Walton Park.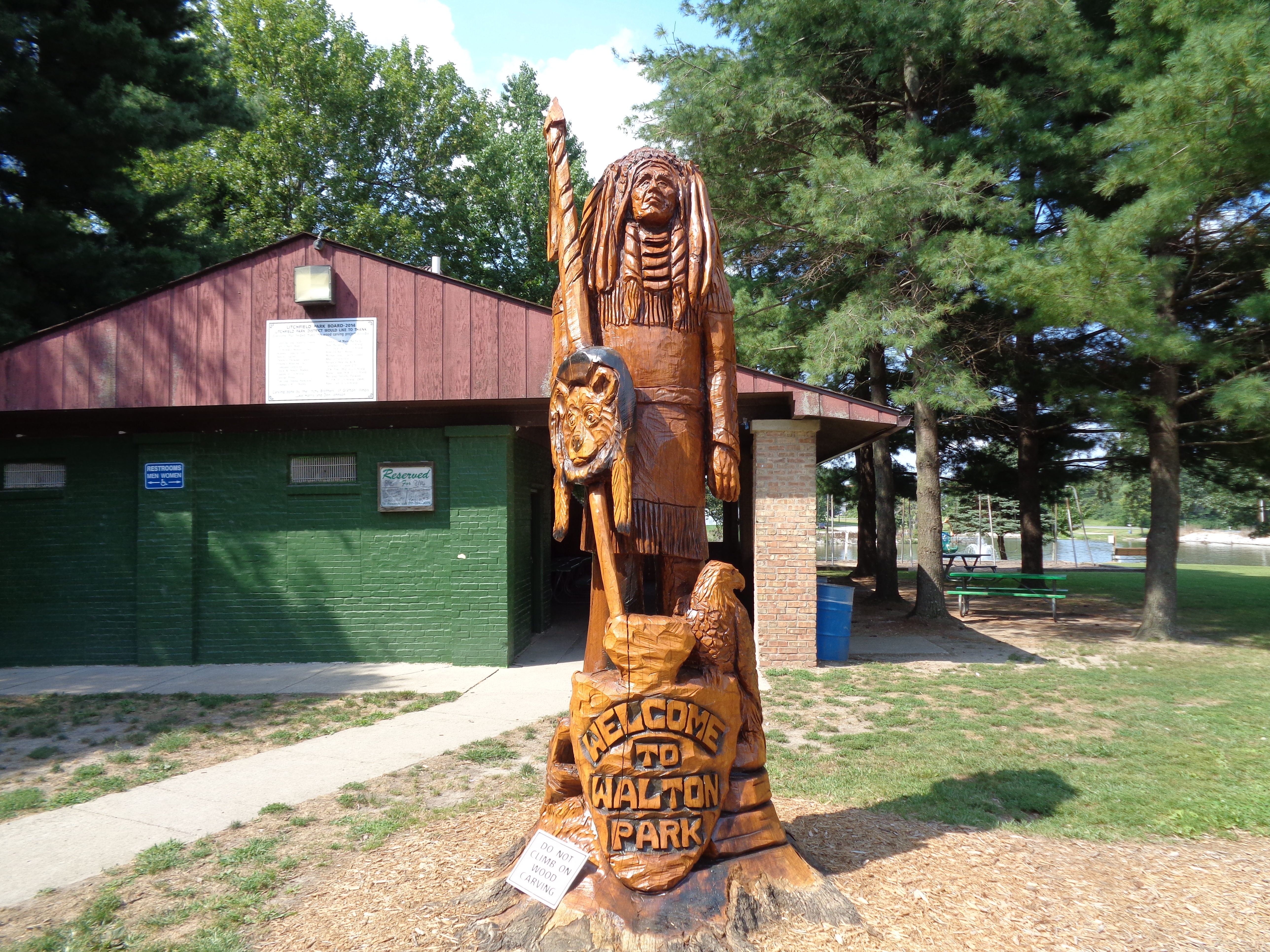 Historic Walton Park is a great place for a picnic, a round of catch, a walk or anything else you like to get up to outdoors. Featuring baseball fields, an archery range, a bandstand and a lake, Walton Park is perfect for a day of family fun. Keep your eyes open for the Native American sculpture near the pavilion.
10. Explore the Route 66 Hike & Bike Trail.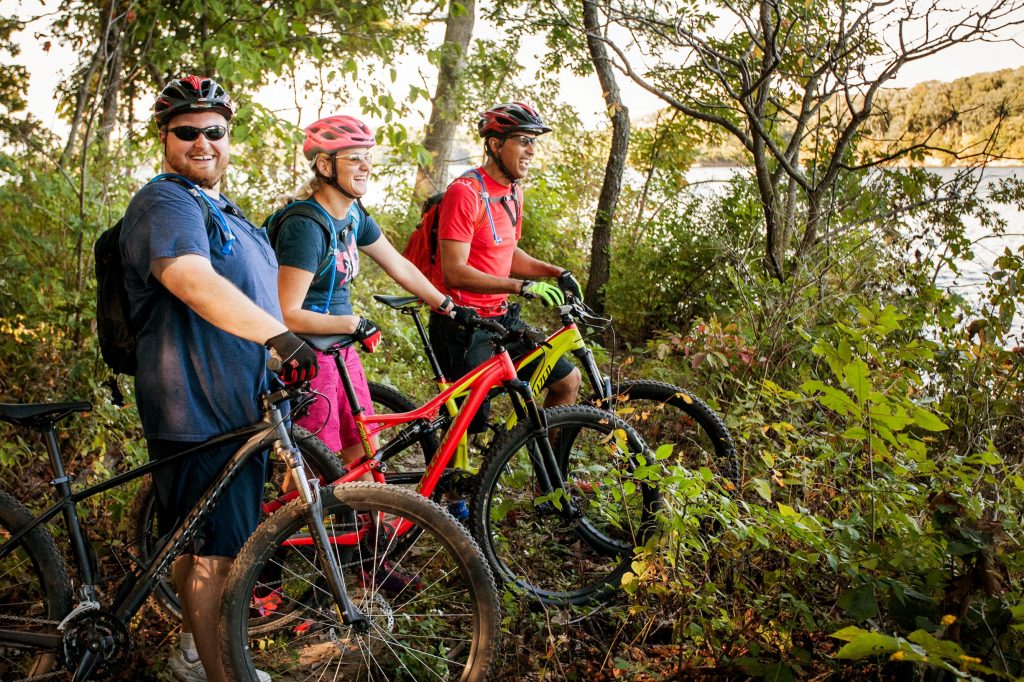 If you crave exploration, check out the Route 66 Hike & Bike Trail at Lake Lou Yaeger. This trail is great for those who enjoy hiking or mountain biking. At over 6.6 miles, this trail is accessible from any picnic area or playground. Make your trip as long or as short as you like. Remember to bring water, good walking shoes and your camera.
BONUS! Catch a feature film at the Litchfield Skyview Drive-In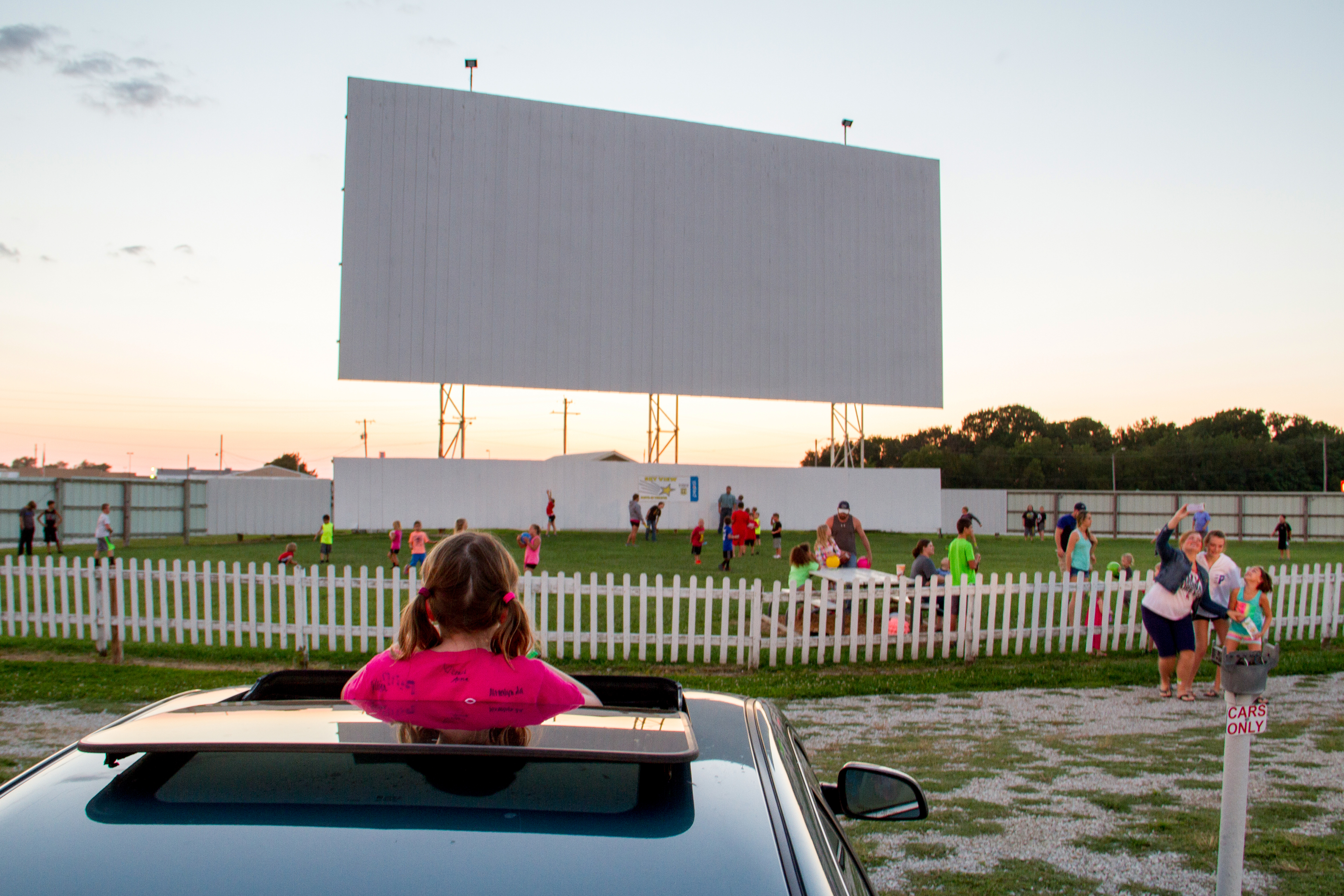 Finish off your day by catching a movie at the Sky View Drive-In theater in Litchfield, the oldest continuously operating drive-in on all of Historic Route 66. The Skyview opened its doors in 1950, and it's been going strong ever since.  Enjoy some classic American drive-in fare like chili dogs and popcorn, while you cozy up in the car to watch the latest blockbuster or one of the movie classics. The theater is open from April to mid-October.
Check out our other trip ideas:
Top 10 Things To Do In Springfield
Top 10 Things To Do In St. Louis