Boating
Boating on Lake Lou Yaeger has no horse-power limits, and with 1367 acres and 5.5 miles of water, boaters are invited to enjoy the water year-round!* Lake Lou Yaeger is a public, City-owned facility, which requires all boaters to purchase a boat pass to launch their boat on the Lake. Personal water crafts, which includes jet skis, skidoos, and the like, are allowed on the Lake only Monday through Friday, except on State and Federal holidays. Day passes are available for $10 a day, and annual passes are available with fee-rates based on the horsepower of your boat. Annual passes are required for personal water crafts.
Water accessible fuel is available at Marina 1 annually on March 1.
*Please note: The Lake is dropped at least four (4) feet in November. Individuals may attempt to put in small fishing boats, but please be cautious. The boat ramp at the Marina doesn't extend far past 6 feet of the dock. If a boat trailer's wheels pass the ramp, they could be severely damaged or removed entirely.
Boating View on Lake Lou Yaeger
Purchasing a Boat Pass
Daily and Annual Boat Passes can be purchased at Marina 1. If Marina 1 is closed, daily passes can be purchased at the box located outside at the Marina 1 office. Annuals can only be purchased at Marina 1 when the Marina is open. Marina 1 accepts cash, check, or credit (on transactions larger than $15, not including the $2 service charge).
Please see below for Marina 1 hours and directions.
Boat Pass Rates & Boat Rentals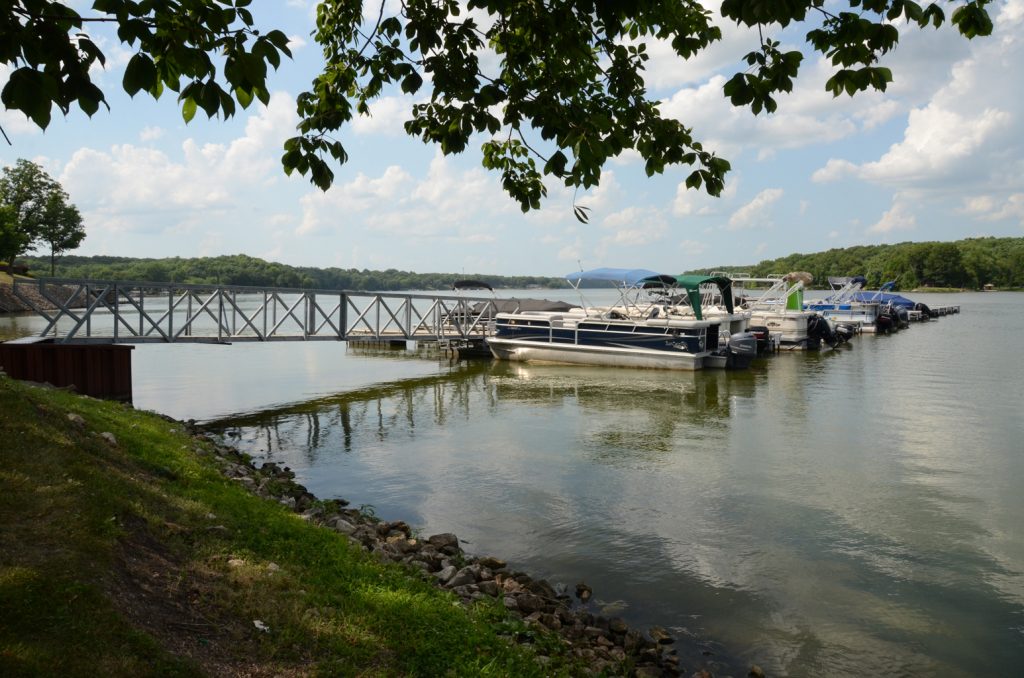 DAILY PERMITS:
$10.00 per day (All boats, except personal water craft)
*Personal water crafts require an annual permit. Daily passes cannot be purchased. Personal water crafts are not permitted on the Lake Saturdays, Sundays, or State and Federal Holidays.
ANNUAL PERMITS: Valid April 1-March 31
Water Craft Type
Resident
(62056 Zip Code)
Non Resident
(All Other Zip Codes)
Rowboat, Canoe, Kayak: No Motor (paddle driven)
$15.00
$15.00
Sailboats: No Motor
$45.00
$55.00
Personal Water Craft
$175.00
$225.00
0-10 Horsepower
$40.00
$55.00
11-20 Horsepower
$45.00
$60.00
21-50 Horsepower
$50.00
$70.00
51-100 Horsepower
$65.00
$95.00
101-150 Horsepower
$70.00
$110.00
151-200 Horsepower
$75.00
$115.00
201 Horsepower and Up
$80.00
$120.00
DEFINITIONS
Resident: Persons residing within corporate city limits (having a 62056 zip code)
Nonresident: Anyone not living within corporate city limits (not having a 62056 zip code)
Personal Water Craft: Jet Ski, Water Bike, and the like.
Boat Rentals:
Contact Milnot Beach: 217-324-4023, unless indicated by (**), then call Marina 1: 217-324-5441.
Corcls
(1 person)
$5.00/hour
Kayak-Single
(1 person)
$10.00/hour
Stand Up Paddle Board
$10.00/hour
Double Kayak (2 people)
$15.00/hour
Paddle Boat**
$15.00/hour
Fishing Boat**
$25.00/half day (+$10 for Trolling Motor option)
Pontoon
True Value Rental:
217-324-4000
Fishing Boat**
$50.00/full day (+$10 for Trolling Motor option)
Lake & Marina Info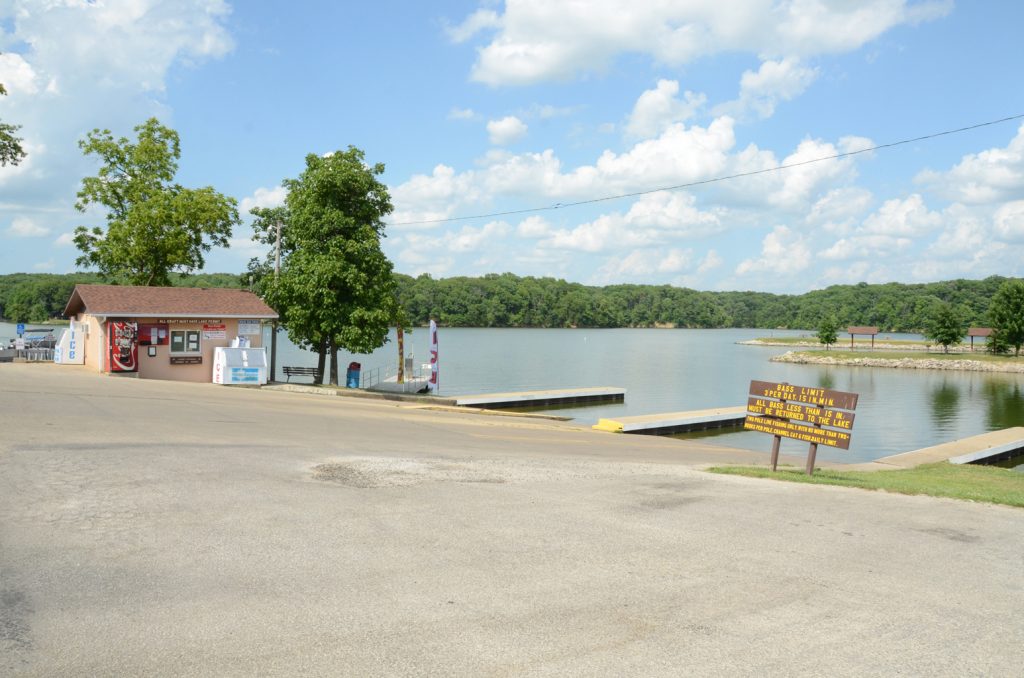 Size and Depth
Lake Lou Yaeger consists of 1357 acres of water and is approximately 5.5 miles long with the average width of 200 feet. The Lake is 26-30 feet at its deepest on the South End and zero depth in its most shallow area on the North End. According to the Illinois Department of Natural Resources, the average depth of Lake Lou Yaeger is 10 feet. The phone number for Marina 1 is 217-324-5441, and is operated seasonally between March 1 and October 31. During the off-season (November 1 through February 28), please contact the Lake Shed at 217-324-5832
Marina 1 is open seasonally between March 1 and October 31.
Hours of Operation:
Monday, Wednesday, Thursday, Friday: 8 AM to Noon and 1 PM to 5 PM.
Saturday, Sunday and Holidays: 8 AM to 6 PM.
Tuesday: Closed.
Contact Information
For more information feel free to contact the Marina during normal business hours at 217-324-5441. During the off season you can contact the Lake Superintendent at 217-324-5832.
Directions to Marina 1
Address to Marina 1: 4943 Beach House Trail, Litchfield, IL 62056
Access a Google Map through the Marina 1 listing page.
Written directions below are from Interstate 55. If you are traveling from the East on Route 16, omit step 1 and follow the direction in the parenthesis in step 2.
From I-55, take Exit 52 and head east on Route 16/Union Avenue. for 2.7 mi.
Turn left onto Yaeger Lake Trail. (A large cemetery will be on the right.) Proceed for 0.7 mi. (If you are coming from Hillsboro/the East you will be making a right and the cemetery will be on the left.)
Turn left onto Roberson Rd. (This will be immediately at the top of an "S" curve.) Proceed 0.8 mi until you hit a "T" intersection at Beach House Trail. (Please note: if you miss turning onto Roberson Road, proceed straight on Yaeger Lake Trail for approximately 3/4 of a mile and turn left onto Park Road. If you cross the dam you have gone slightly too far. Once you turn onto Park Road, proceed through the Park until you encounter a "T" intersection at Beach House Trail.)
Turn right onto Beach House Trail/County Rd 1350 N. This will dead end at Lake Lou Yaeger, Marina 1 on the left (approximately 1.5 mile from Roberson Road or .4 miles from Park Road).
Marina 2
Marina 2 is only for boaters who have purchased an annual pass. Individuals purchasing daily passes must use Marina 1.
Considering fishing? Learn about fishing on Lake Lou Yaeger >
Need information about ADA services when boating on Lake Lou Yaeger. Read more>