Nearby
One of the great things about Litchfield is that, in addition to it's own attractions, activities and historical importance, it is also central to many small towns with wineries, historic sites and attractions, making it the perfect place for your vacation headquarters. With that in mind, here's a list of the top 10 things to do within 45 minutes of Litchfield.
Check out these Top 10 Things to Do Near Litchfield!
1. Climb Monks Mound at Cahokia Mounds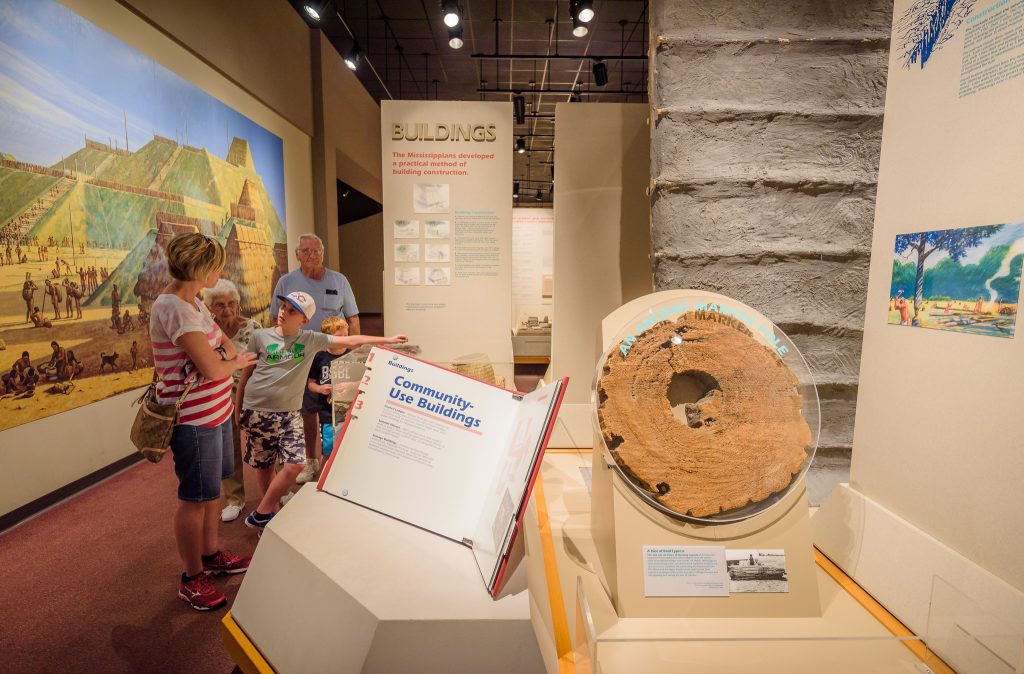 See the remains of the largest and most sophisticated prehistoric native civilization north of Mexico at the Cahokia Mounds State Historic Site. At its peak, this Pre-Columbian site covered around 4,000 acres and had a population of 10,000 – 20,000 people. What caused the demise of the Cahokians in the 1300s is unknown, but you can explore what remains of this great settlement and learn more about Cahokia in the on-site museum. While you are in Collinsville, you may be interested to pop over to get a quick photo with the Worlds largest Catsup Bottle. At 170 feet tall, and constructed for the bottlers of Brooks Catsup, this is a fun and quirky stop just for the heck of it!
2. Visit a medieval-inspired fortress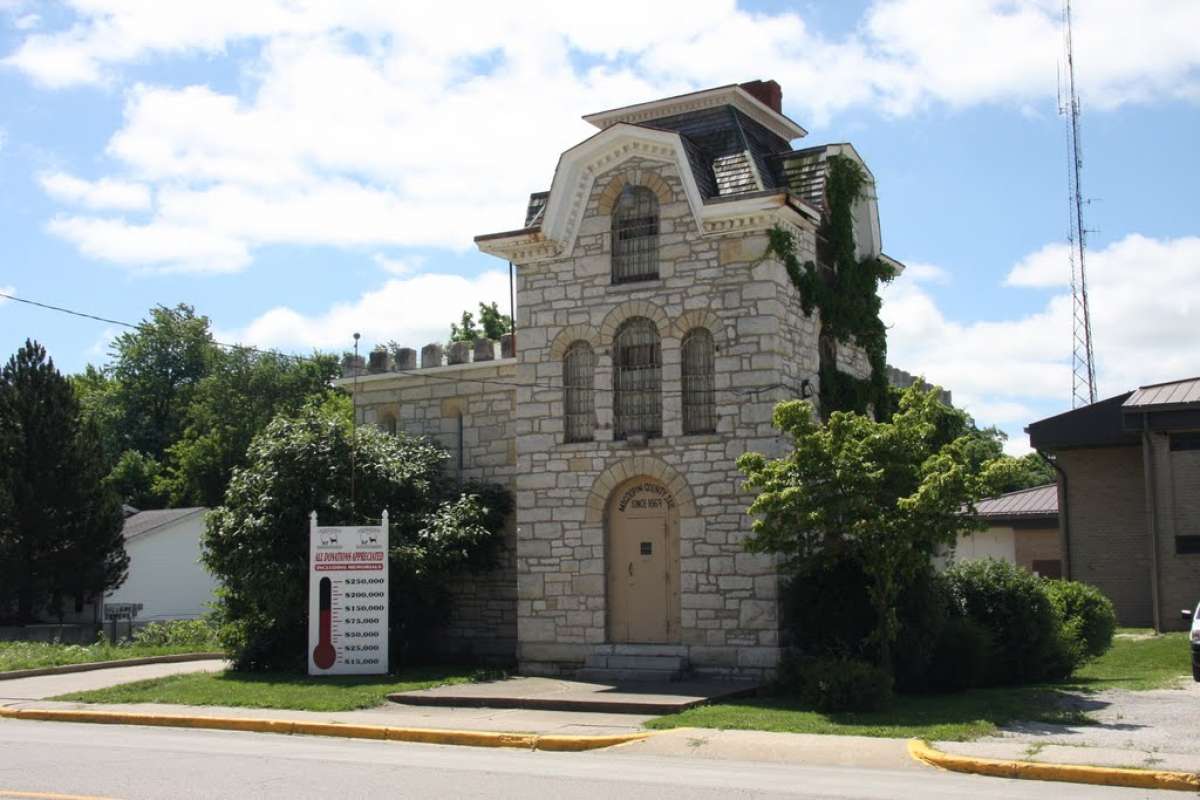 The Macoupin County Jail in Carlinville was in service from 1869 to 1988. E.E. Meyers was its architect who also designed the county's controversial "million dollar" courthouse that's just across the street and three state capitols. Construction began1867 as part of the Macoupin County Courthouse project. Completed in 1869, just a few years after the end of the Civil War, Meyers incorporated a unique design feature in which surplus cannonballs were placed between some of the stones. The Gothic Revival design features a scalloped parapet with multiple arched windows, and includes a jailer's residence for the sheriff and his family in the upper floors of the parapet.
3. Relax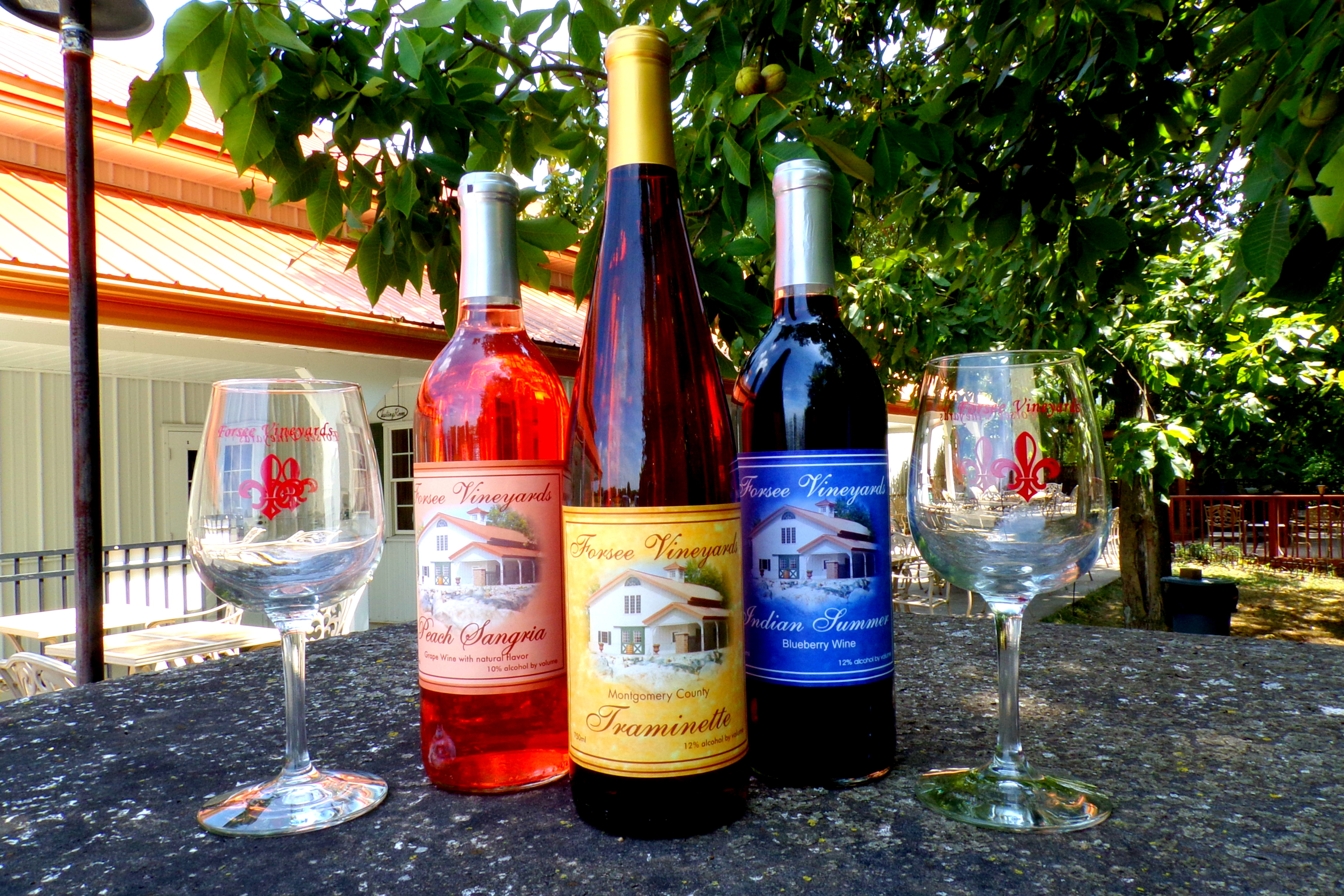 Round out your vacation with a slow afternoon lingering over a glass of wine at a local winery. We're fortunate to have several in the area and they all have their own vineyards — Half Witt Winery in Witt, The Winery at Shale Lake in Williamson, Plainview Winery Café in Plainview, and the Copper Dock Winery in Pocahontas. Be sure to take home a bottle of your favorite as a souvenir, or perhaps a bottle of rosé, Illinois' official state wine.
4. A pit stop with a photo op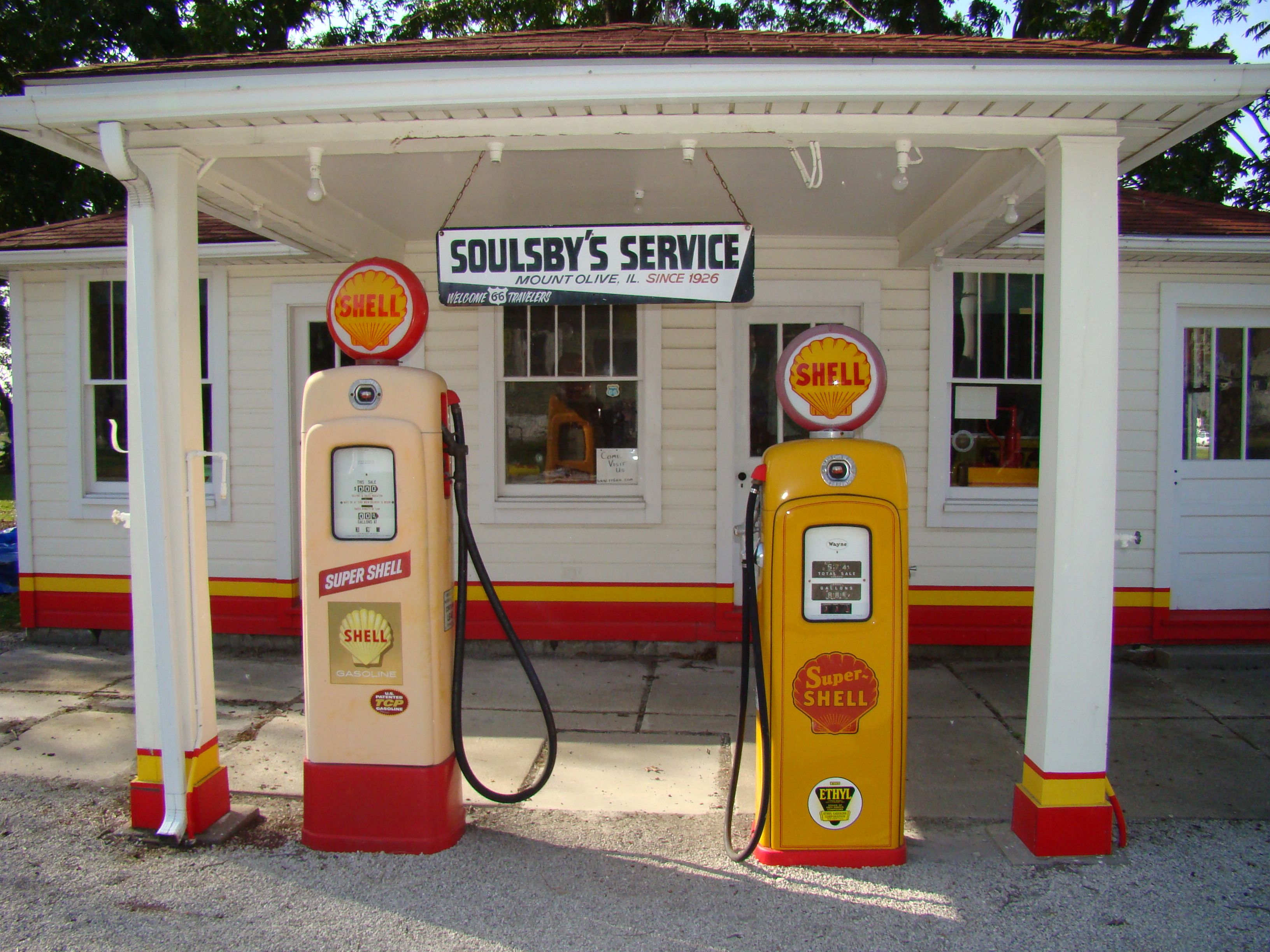 Soulsby's Service Station in Mt. Olive, Illinois is the oldest gas station on the Illinois portion of Route 66 and retains many of its original architectural features and has historical pieces of service station miscellany. This stop is a quick one, but a must for Route 66 travelers or those looking for one-of-a-kind destinations. Another popular stop in Mt. Olive for Mother Roaders is the Mother Jones Museum and Monument. Before you leave this town, be sure to grab a sweet treat at the B & K Bakery and a specialty drink at Hawthorne Coffeehouse. Your taste buds will be so glad you did! If you are unable to make it to Mt. Olive, B & K Bakery treats are also available at Rise and Grind Coffee Co. in Litchfield.
5. Walk among the Wildflowers.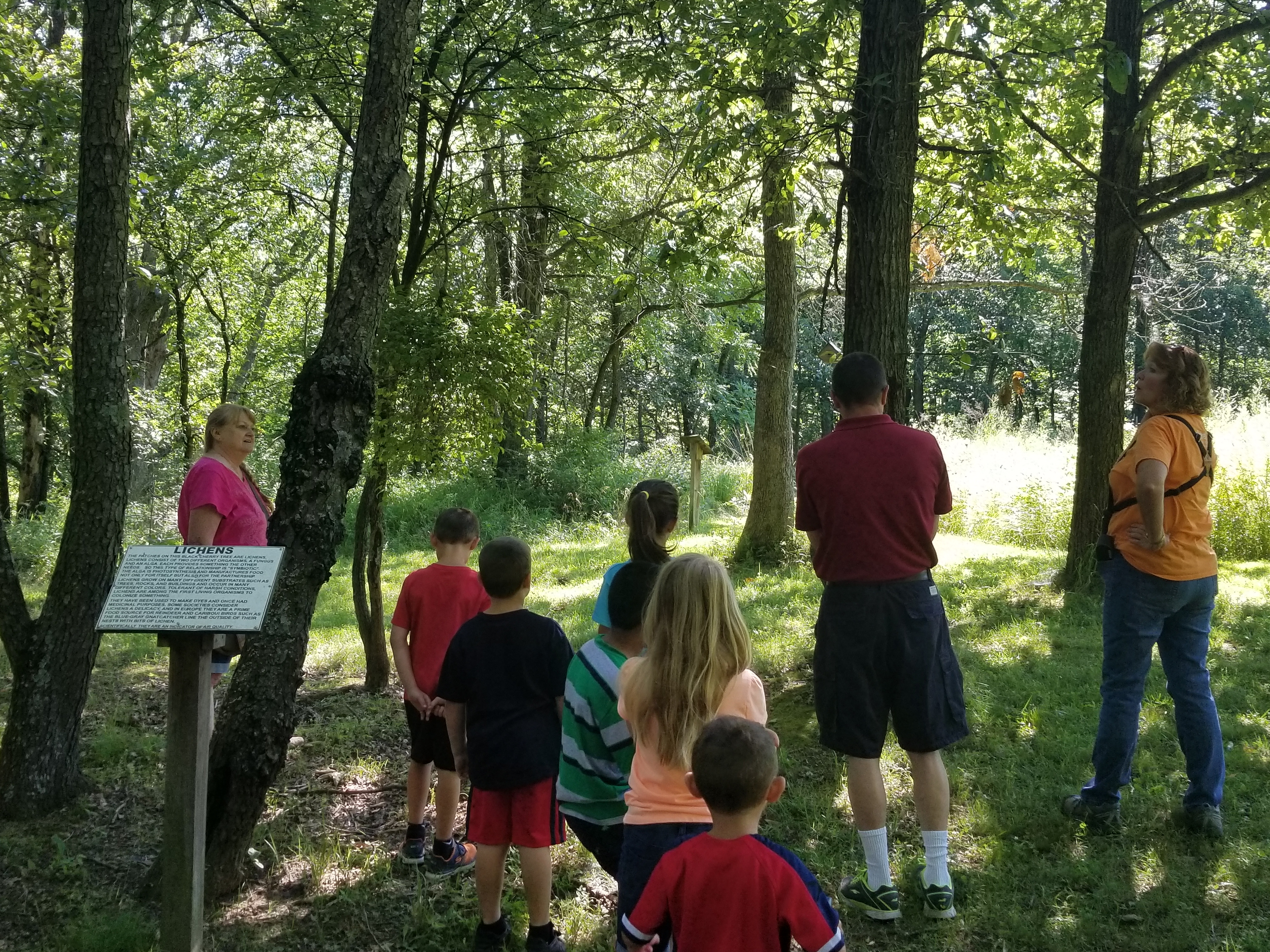 Doubling as a protected area home for scores of birds and animals, and an education center, Bremer Sanctuary, in Hillsboro, is a showplace for natural resources and conservation. This hidden nature sanctuary, is hosts various programs and activities throughout the year such as bird bandings, owl prowls, wildflower walks, and children's workshops. Since you are already in the Montgomery County Seat, snap a picture of yourself next to the Lincoln Statue located in the Old Courthouse square and then head over to the Cozy Café. This local diner serves homestyle brunch, lunch, and dinner. Made from an old family recipe, they are famous for their egg rolls! Dine in or grab your grub and hit the road.
6. Pick Your Own!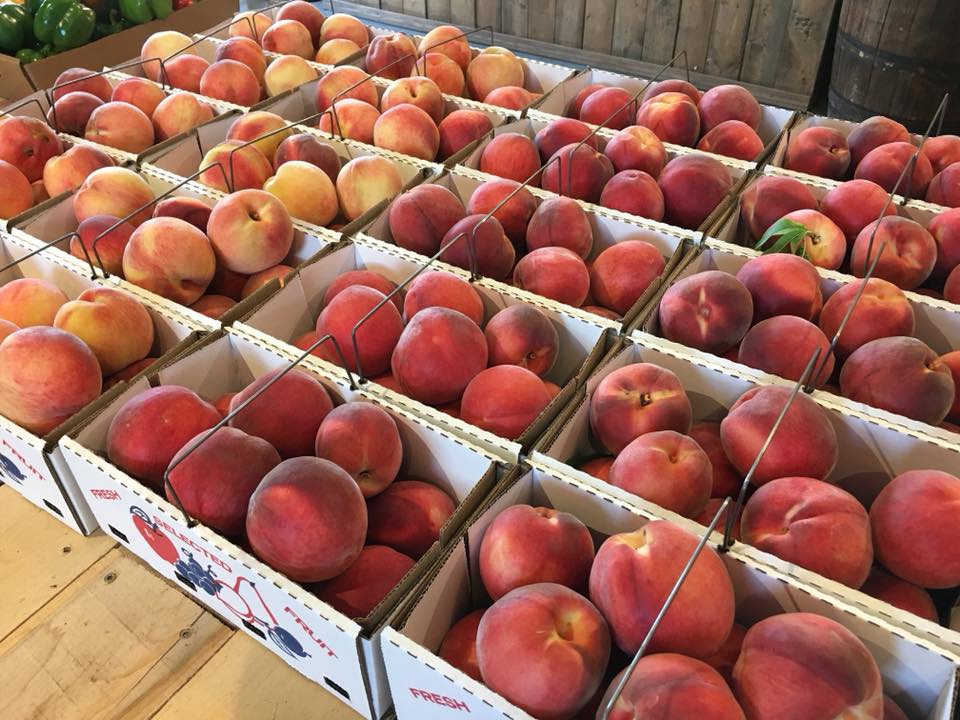 Have you ever picked your own fruit? Tasted locally sourced honey? Used goats milk soap? Here in the Midwest we know nothing tastes as good as a juicy peach from right off the tree.  In Litchfield we are lucky to have two orchards so close! Kern Family Orchard in Raymond offers everything from fruits, veggies, and honey to soaps and lotions. Broom Orchard in Carlinville sells fruit and pumpkins.  Pick your own options are available at both locations or let someone else do the work while you enjoy!
7. The First Capital of Illinois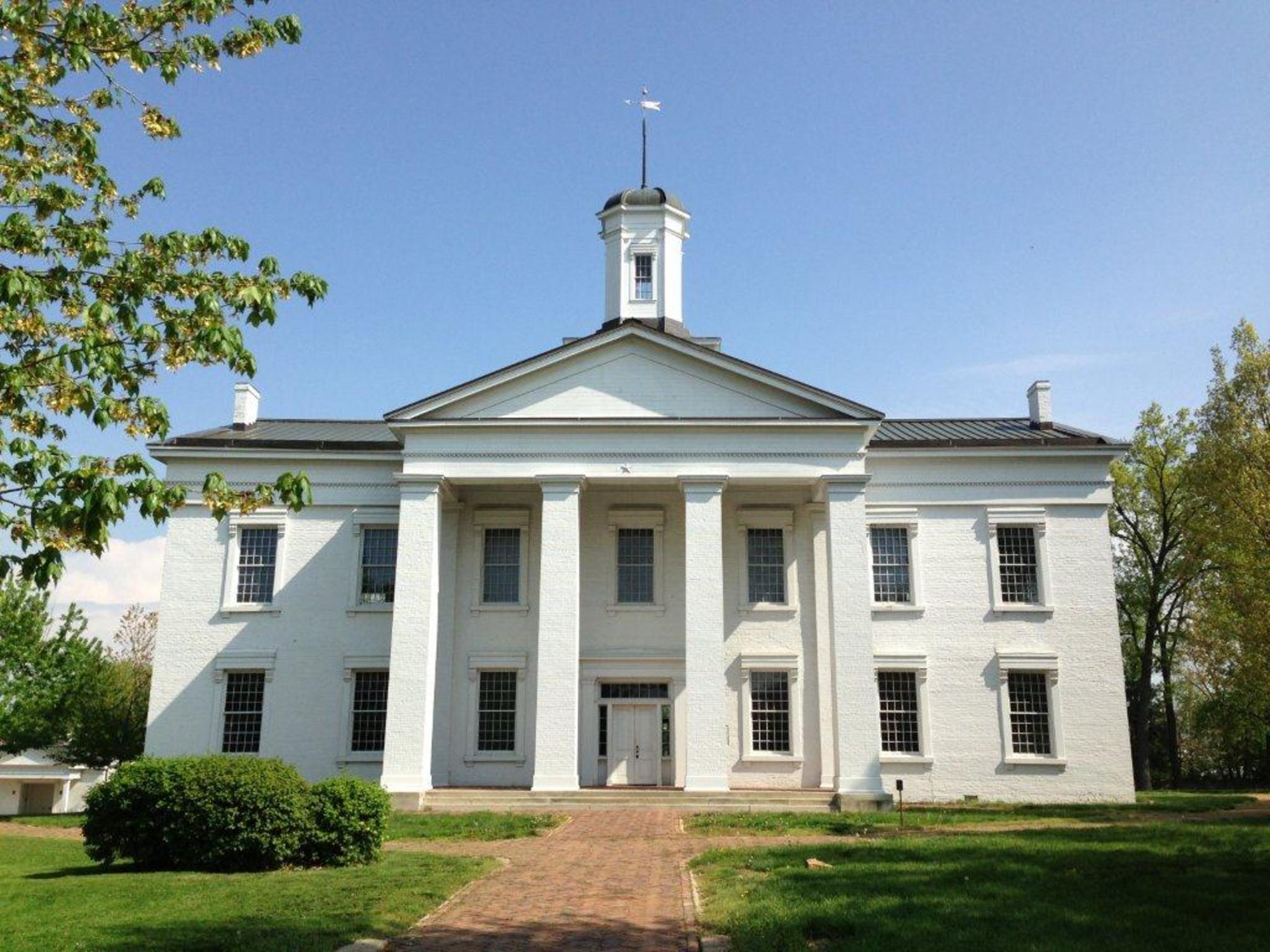 Did you know the Springfield was not the only State Capitol of Illinois? It is true. The first site was located in Kaskaskia and then followed by Vandalia. Located 37 miles from Litchfield, approximately a 45 minute drive, the Vandalia State House is the oldest State Capitol building left in Illinois. This site is where Abraham Lincoln began his historical political career. Visitors are welcome to come tour this historical landmark.
8. A Pink Elephant and a UFO? It's True, We've Seen it.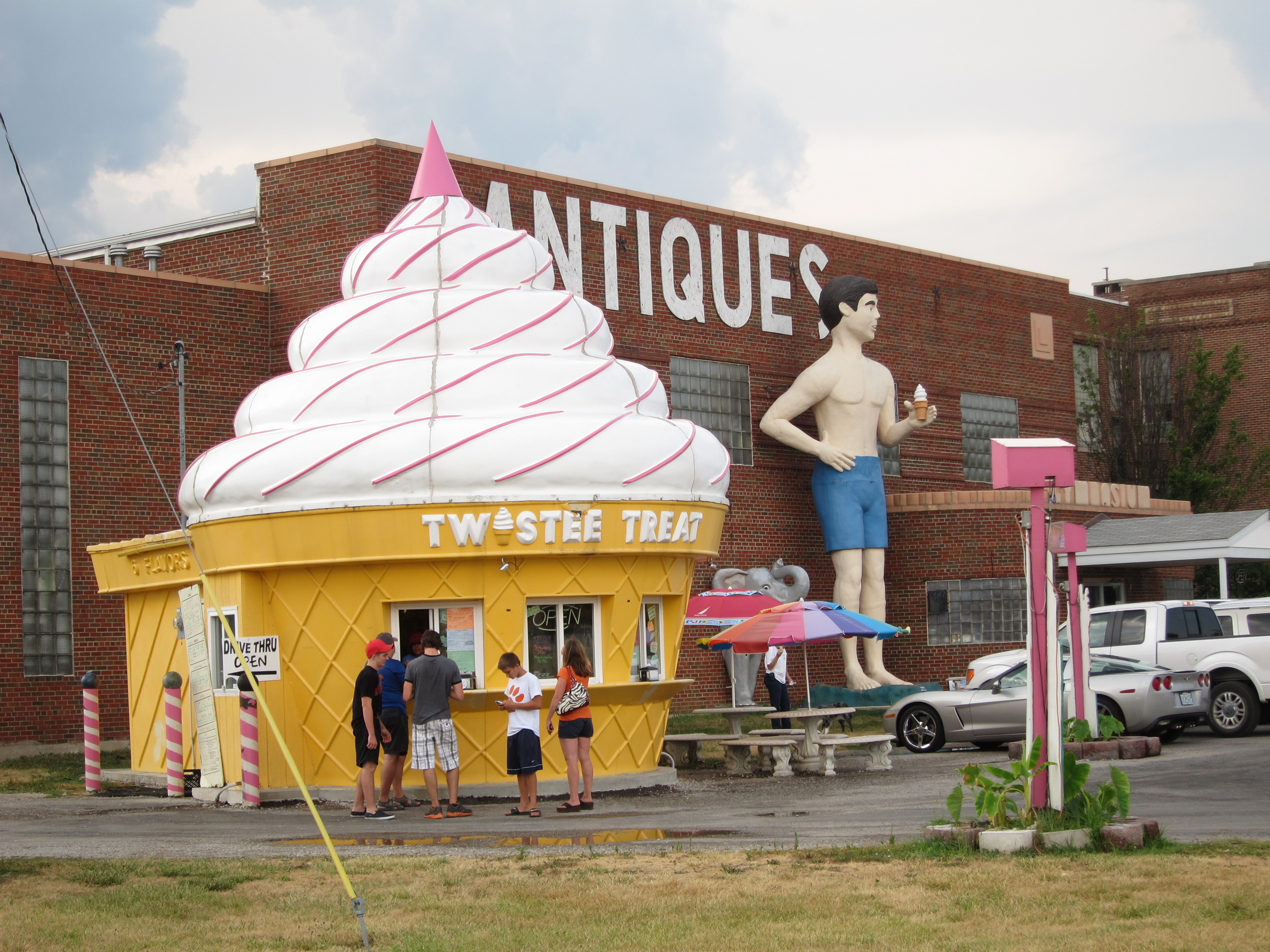 A clearly visible roadside attraction, the Pink Elephant Antique Mall in Livingston is a one of a kind stop that you won't soon forget. This quirky destination is home to numerous antique booths, but that isn't want makes this stop unique. The outside attractions are what draws in many Route 66 travelers. Have you ever seen a larger than life pink elephant? What about a Futuro House that resembles a bright green UFO? If not, pop on over and check it out!
9. Your Prescription is Ready: An Old Fashioned Soda.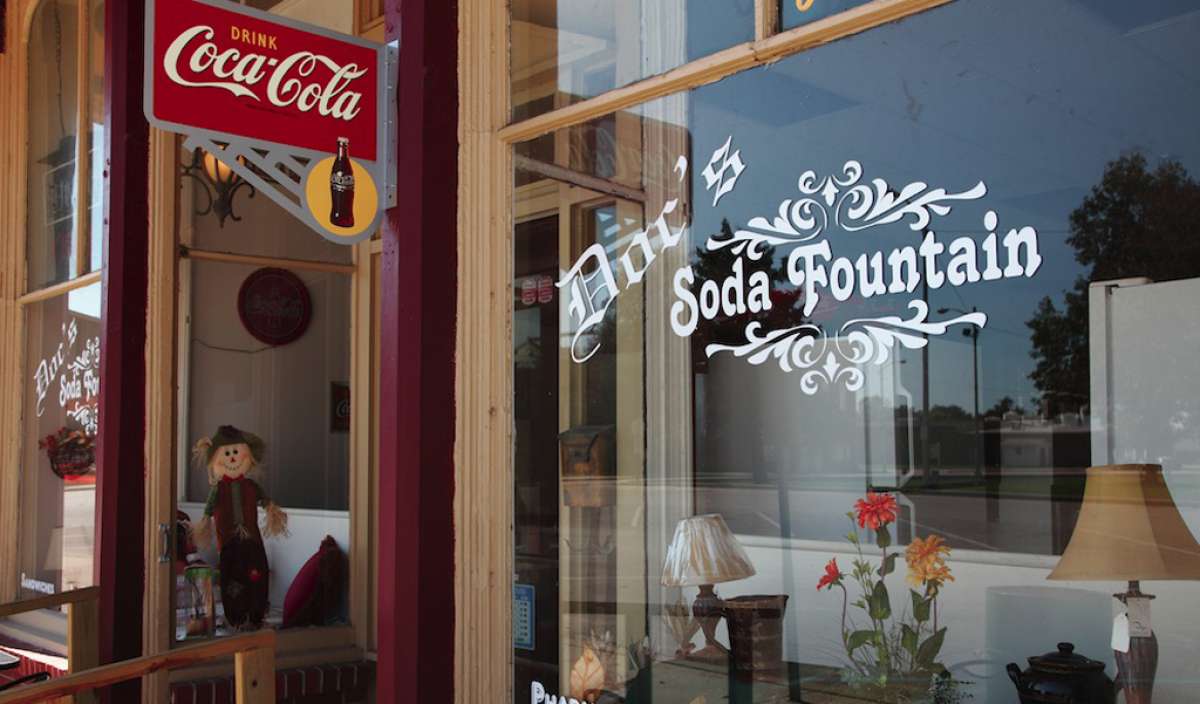 Doc's Soda Fountain, in Girard, was established originally as Deck's Drug Store in 1884, and the soda fountain was added in 1929. As a Route 66 staple, come in and have an old fashioned soda and check out their vintage Pharmacy Museum. You will be in awe at the unique collection! Another Girard Route 66 sweet treat is the seasonal Whirl-A-Whip. Still using a 1950s-era Whirl-A-Whip ice cream machine, which whips each cup of ice cream individually, we guarantee there are so many flavor choices, it will be hard to pick just one!
10. Try The Local Brew!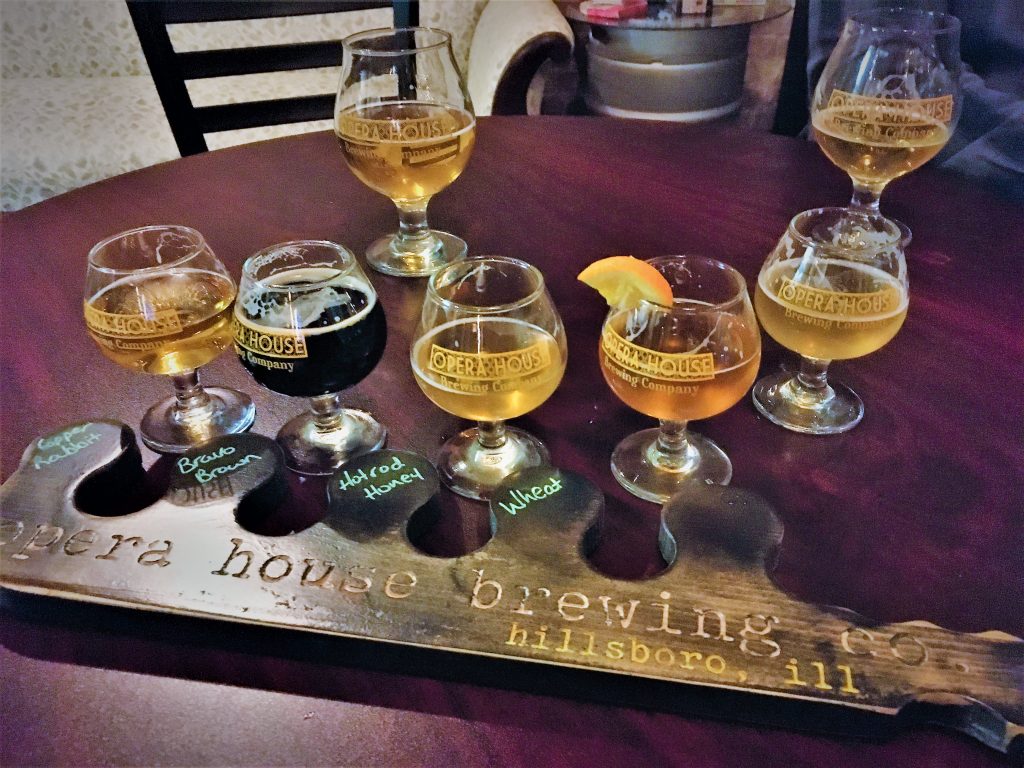 Venture over one town and try the local brew at the Opera House Brewing Company in Hillsboro, IL. The beers at this establishment are brewed in house and change with the seasons. You are sure to enjoy this hidden gem! For the most up to date beer listings and hours, check out their page here.>
BONUS: Artisan and Farmstead Cheeses…yum!

Ok, so we know this one is a little over 40 minutes away, but we just had to list it because we think it's cool. As a seventh-generation, family-owned Jersey dairy farm, Marcoot Jersey Creamery, in Greenville, is a fun side trip. Learn everything from how to raise a Jersey calves to how to produce milk, ice cream, butter, and cheese. Observe from a viewing window or get a guided tour!
Did you enjoy reading about 10 Things to Do Nearby Litchfield? Check out our other trip ideas:
Top 10 Things to Do in Litchfield
Top 10 Things to Do in Springfield