Picnic Areas & Playgrounds
What outdoor adventure would be complete without a picnic or barbecue? With multiple picnic areas and playgrounds to choose from, Lake Lou Yaeger has something to offer any gathering.
Picnic Areas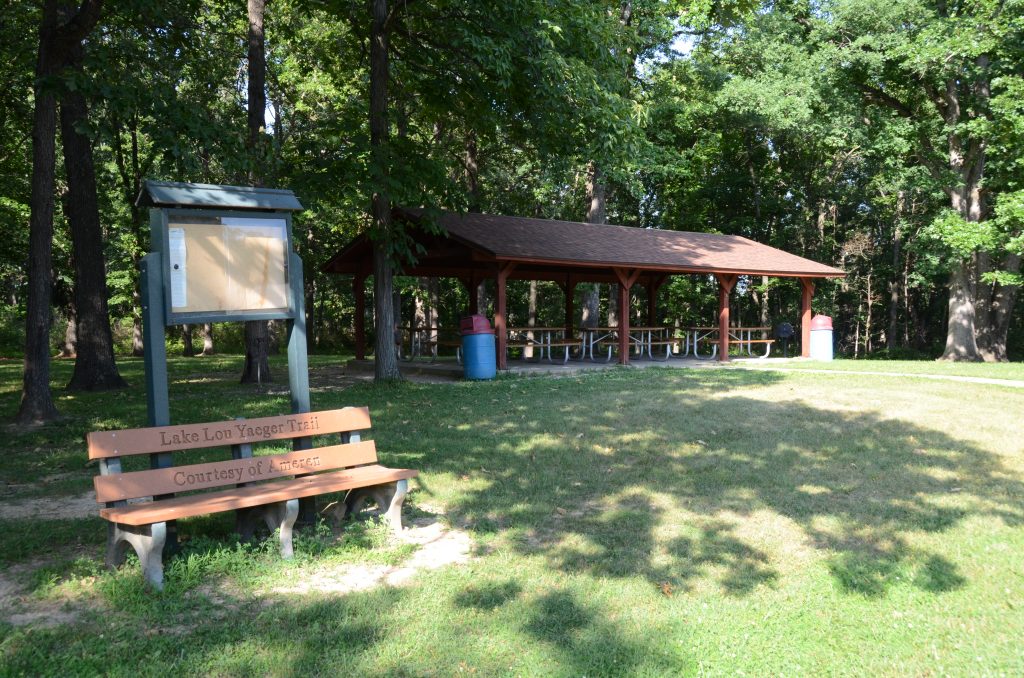 There are four dedicated Picnic Areas throughout the Lake property. These can be utilized by the public from 6 AM to 10 PM daily. Each Picnic Area is complete with a comfort station and parking lot to accommodate large group gatherings. Grills and power are available at Picnic Areas 3 & 4. If you are looking to accommodate children, Picnic Area 3 has an adjacent public playground. The Route 66 Hike & Bike Trail is accessible from all Picnic Areas. Picnic Areas 1 through 4 can be reserved, at no cost, by contacting 217-324-5441 or 217-324-5832.
Other than the reseverable Picnic Areas, various picnic tables and a few public grills are available at key interest points around the Lake. These are posted at sites such as the grass near Milnot Beach, at Marina 2, on the Peninsulas at Marina 1, and in other key points around the property. The public is encouraged to bring picnics and enjoy the setting. If you don't have your lunch, feel free to swing by Milnot Beach during normal operating hours for a quick snack.
Always remember, Lake Lou Yaeger is a complete recreation area with an abundance of wildlife and it's important to throw garbage in the provided cans.
Playgrounds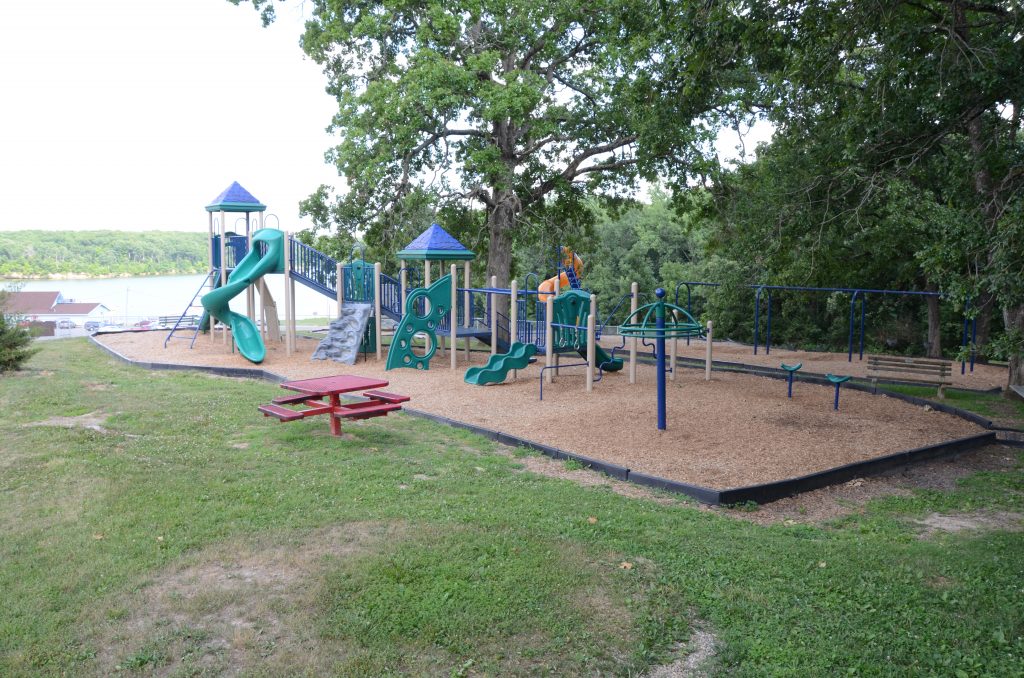 Children love to run and play outside and Lake Lou Yaeger makes it easy with two playgrounds for kids to be kids. The larger playground is located on Beach House Trail across from the Lake Shed (4831 Beach House Trail) with views of Lake Lou Yaeger and within walking distance of Milnot Beach. The smaller of the two playgrounds is adjacent to Picnic Area 3. Please read above for Picnic Area information.
Playgrounds cannot be reserved. Children should always be supervised in playground areas.
Need information about accessibility at Lake Lou Yaeger Recreational Area. Read more>