Litchfield Pickers Market
2023 Litchfield Pickers Market
The second Sunday of each month, May to October, 9 a.m.-3 p.m.
May 14, June 11, July 9, August 13, September 10 and October 8
Downtown Litchfield- 400 N. State St.
(Intersection of Route 16/Union Avenue and State Street)
Are you a fan of vintage items, antiques, and collectibles? If so, you do not want to miss the Litchfield Pickers Market! This juried event specializes in all items made prior to 1985!
The Litchfield Pickers Market is held every second Sunday of each month, May through October from 9 a.m. to 3 p.m. in downtown Litchfield, Illinois (beginning on the corner of Route 16/Union Avenue and State Street. Use 400 N. State Street for your GPS). All items sold at this market were produced prior to 1985 (including antiques, collectibles, vintage items, upcycled items and refurbished items). Vendors must follow specific guidelines and pre-registration is required to be a vendor. Please scroll down for the registration forms There is no entry fee or parking fee for visitors.
First-Time Visitors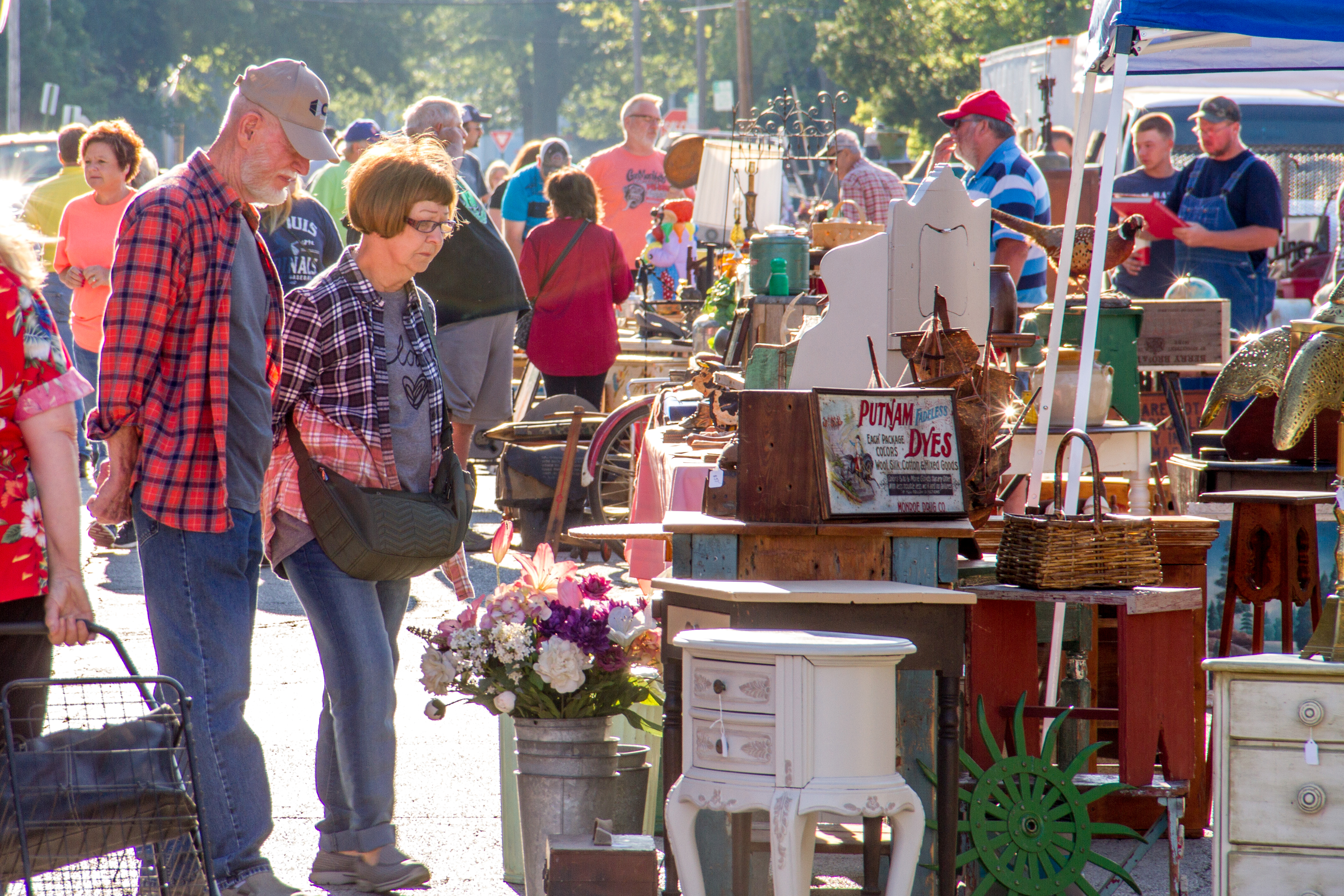 We would love for you to join the festivities! To make your trip the best it can be we have some recommendations for first time visitors.
Bring carts, totes, trucks, wagons, etc. to haul your treasures. With no entry fee and multiple access points you can park almost anywhere around the perimeter of the market for easy entrance, however please adhere to "No Parking" signs in select areas.
Food booths are located at all the intersections on State Street and a complete listing of food booths can be found below.
Live music is held in Library Park so you may want to put a lawn chair or blanket in your car so you can sit and relax.
When you attend the market make sure to sign the guest book located at the Tourism Information booth in front of the Library Building's flag pole on the corner of Union Ave./Route 16 and State Street. In addition to Litchfield information and resources at the Litchfield Tourism Information booth, you can also purchase a Litchfield Pickers Market hat, t-shirt, and tote bag here!
Pet Policy
For the safety of the public and the welfare of animals, pets are prohibited at the Litchfield Pickers Market.
Food Vendors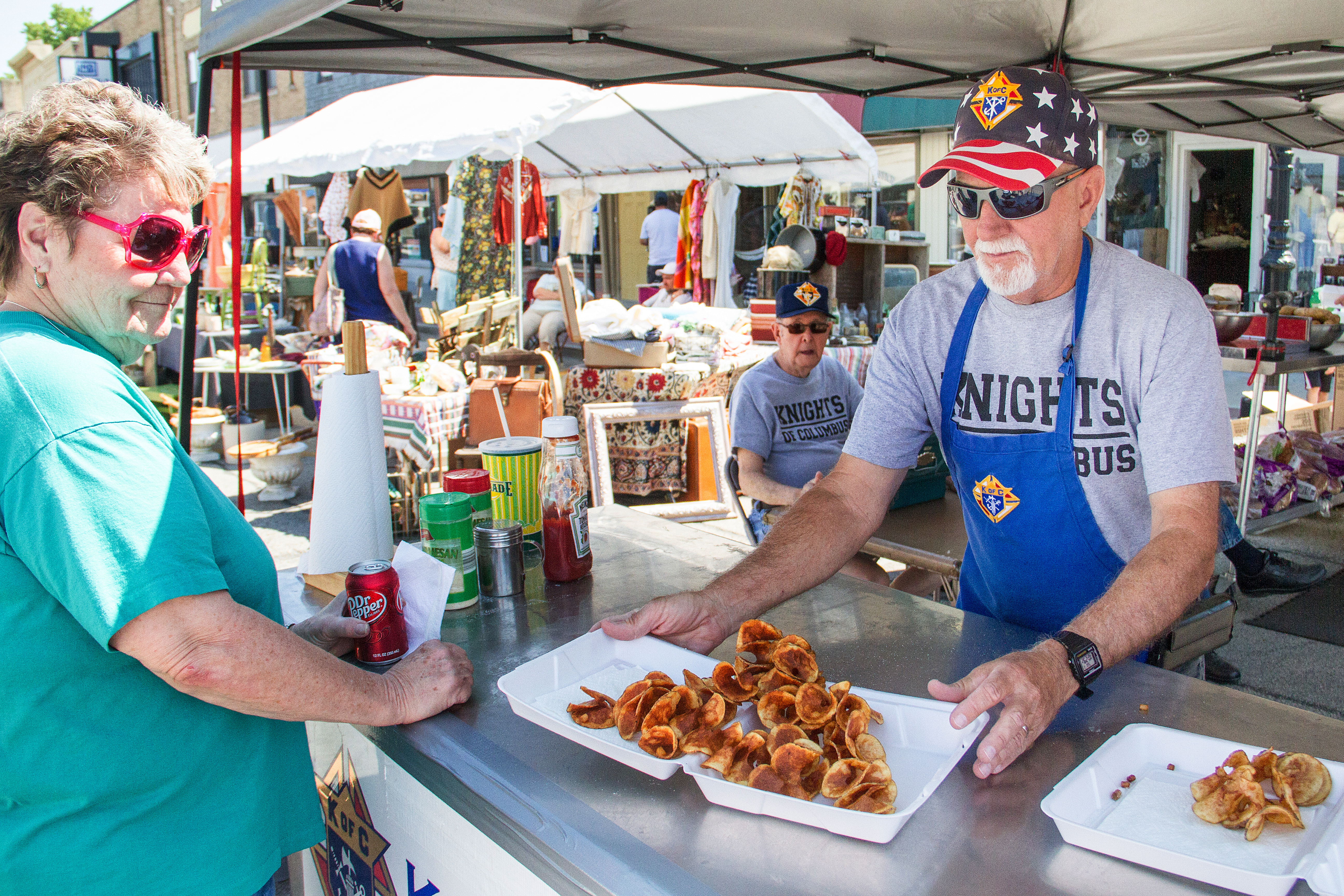 BRING YOUR APPETITE. HERE'S A MENU OF THE FOOD THAT'S COMING.
Journey for Jeremy, at the southeast corner of State and Ryder streets (booths 41-42). Get a cinnamon roll to keep you going all morning, then a hot dog or Italian sausage and a lemon shake-up for lunch. They're also known for their cookies, breads, brownies and dump cakes.
Knights of Columbus #699. This is where you can grab some deep-fried potato ribbons and beignets — they are renowned for both. They also have soda and coffee. Find them on the northeast corner of State and Ryder streets, booths 39-40.
The Litchfield VFW booth is the place to get a rib eye sandwich or their famous pork burger. They'll also have chips, sodas and iced tea. They're on the southeast corner of State and Kirkham streets, booths192-193.
The Litchfield Volunteer Fire Department is once again offering fish sandwiches and corn dogs (who doesn't like a good corn dog?). Pick up a soda or water to wash them down. Look for them on the northeast corner of State and Kirkham streets, booths 178-181.
Taste of Mayberry: Pick up some of the popular fresh kettle corn and pork rinds on the northwest corner of State and Kirkham streets sat booths 104-105.
Sons of AmVets will have breakfast ready with sausage, egg and cheese sandwiches. Return later for supreme nachos or pulled pork. They'll have chips, iced tea, coffee and soda on hand, too. They're set up on the southwest corner of State and Edwards streets, booths 152-153.
Leo's Pizza on Wheels is bringing pizza by the slice to the market. You can also get gyros, meatballs and Bosco sticks. Find them on the southwest corner of State and Kirkham streets at booths 107-109.
Joni's Express will have a variety cheeseburgers (like fried pickle ranch or jalapeno jack) and a variety of loaded tots. They'll be on the northeast corner of State and Edwards in booths 59-60.
Stop by Beacon Church's booth on the corner of State Street and Union Avenue. They give you a friendly, warm welcome and a free bottle of water.
Dominos is open during the market. They are on State Street between Union Avenue and Kirkham Street, west of Carnegie Park.
Entertainment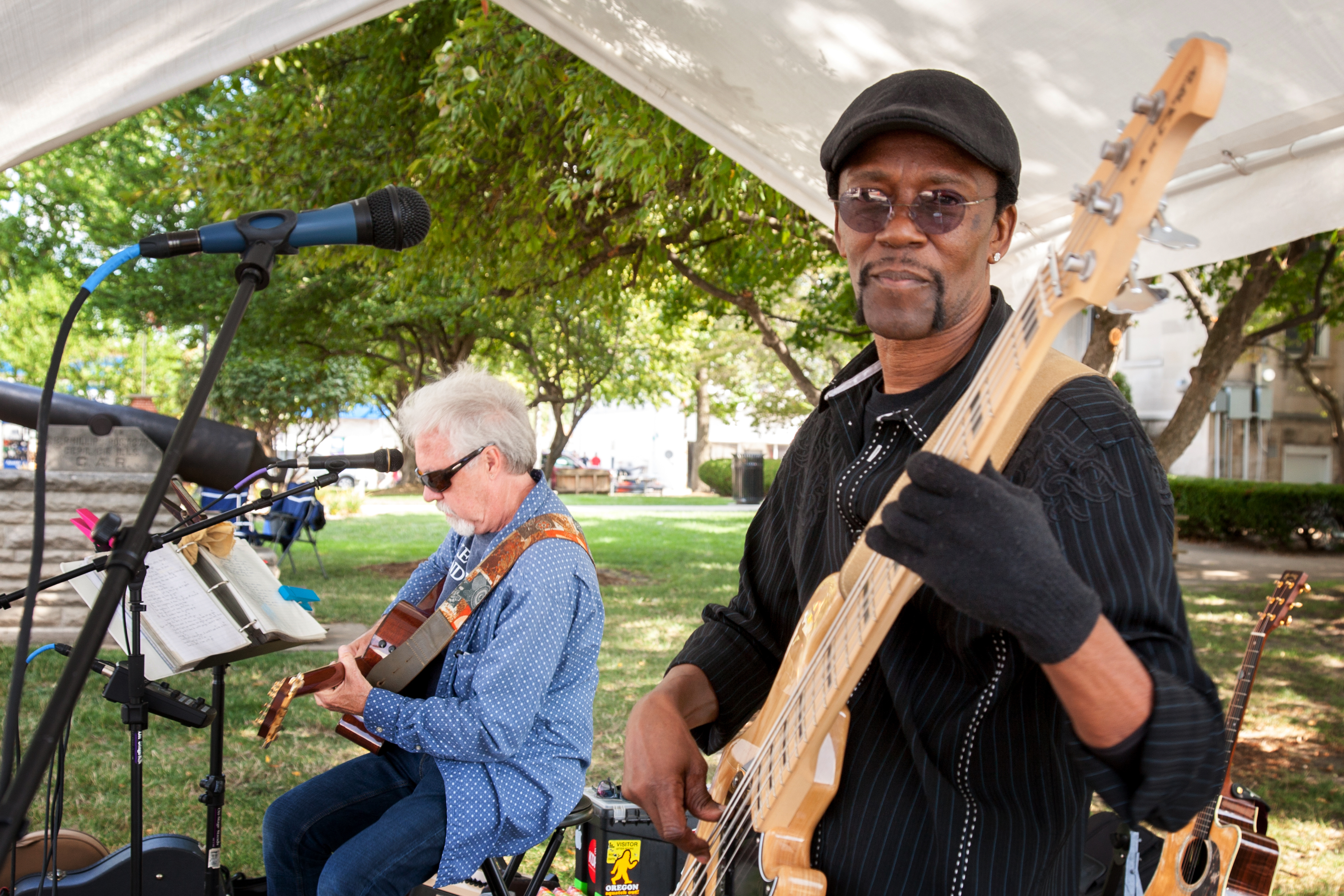 Check out the music lineup for the 2023 Pickers Market. These class acts will be bringing a variety of sounds to Carnegie Park, with performances by two different acts each day. Bring a lawn chair or blanket, if you'd like to settle in for a while and listen.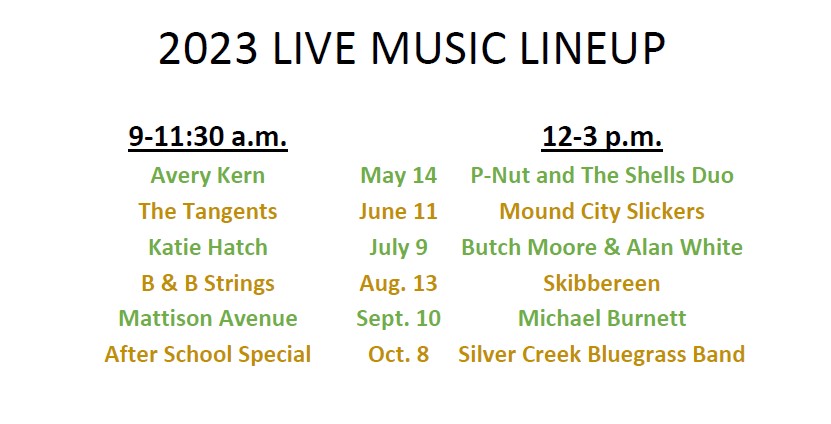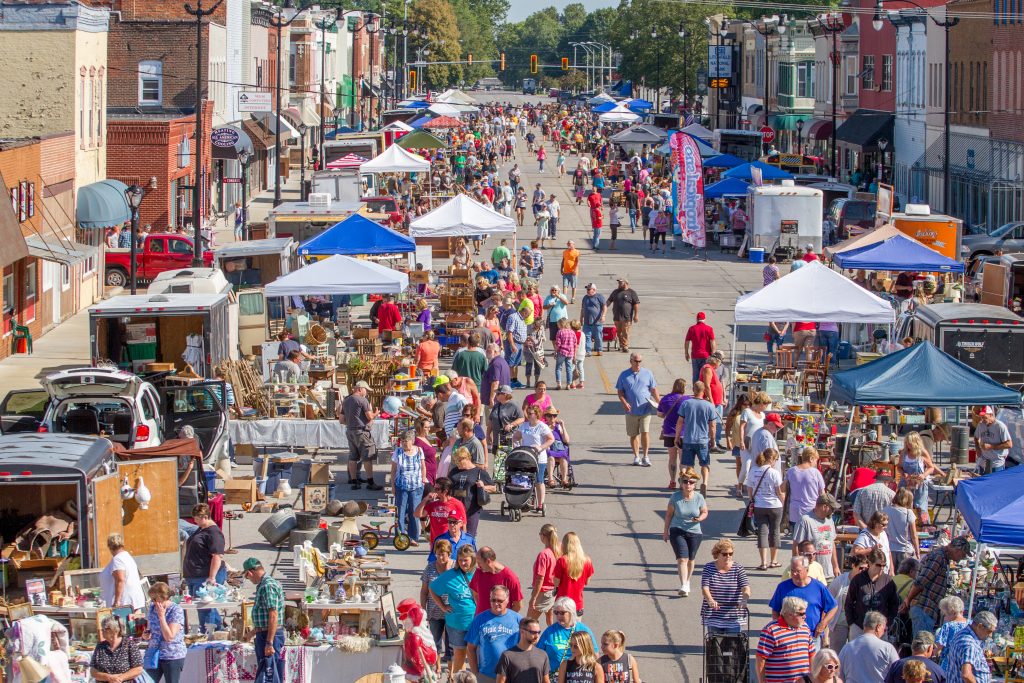 Available Videos:

Flyers
To request flyers please contact the Litchfield Tourism office at: 217-324-8147 or tourism@cityoflitchfieldil.com .
Facebook Pages
For up-to-date announcements, follow Litchfield Pickers Market on Facebook!
Be sure to like Visit Litchfield Illinois, Litchfield Pickers Market, and Prairie Pickers Flea Market on Facebook.
Vendor Information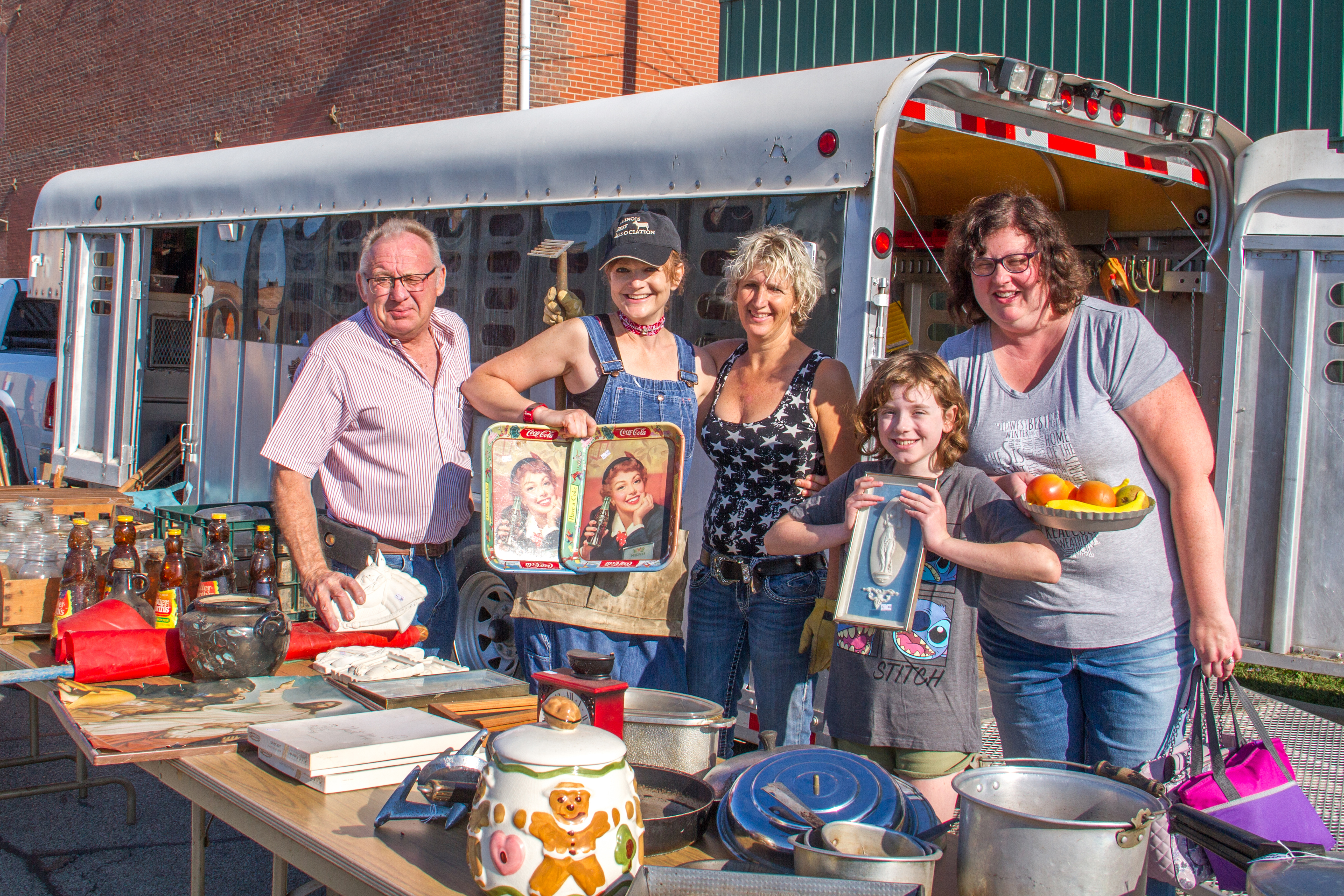 ANTIQUE VENDORS
ART VENDORS
DOWNTOWN BUSINESSES
ADDITIONAL FORMS
Tax forms must be submitted to the address on the form within 10 days after each market. For tax questions, please call the number indicated on the tax form.
FOOD VENDOR REGISTRATION FORM
First opportunity for booth space is for returning food vendors. To get on the wait list, please call 217-324-8147. Must be able to provide certificate of liability for $1,000,000 listing the City of Litchfield as additionally insured and provide a Health Certificate from Montgomery County Health Department.