Milnot Beach at Lake Lou Yaeger
Milnot Beach at Lake Lou Yaeger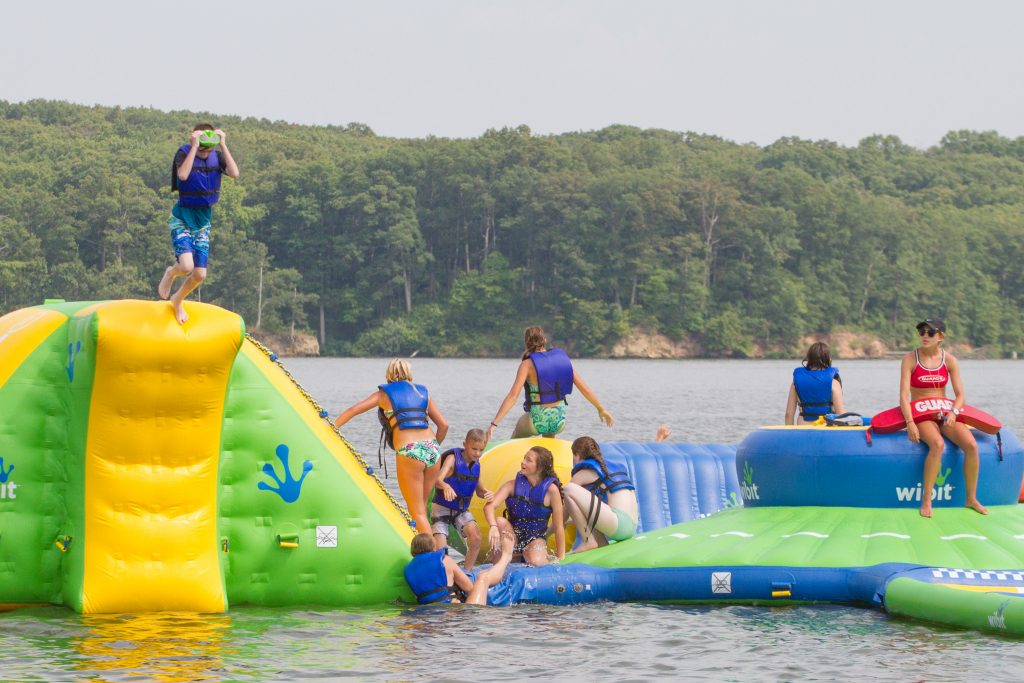 Milnot Beach at Lake Lou Yaeger has a variety of features that will make your day in the sun one to remember!
Milnot Beach has a large sand area for relaxing on the shore or playing some sand volleyball, a swimming area complete with a high and low diving platform, a WIBIT (aka aquatic playground), rope swing, and toddler water slide. All of these amenities are included with beach admission. Kayaks, paddle boards, and corcls are all available for rent from the Beach House, during normal beach hours. The beach house at Milnot Beach was fully renovated in 2017 and includes a full snack bar, shower house, restrooms, and a rentable space for parties or meetings that can be utilized anytime of the year! The room is 761 square feet, and can fit between 50 to 108 people, depending on setup.
With beautiful scenery, plenty of space, and ample free parking, Milnot Beach is a popular family destination. Have a Yaeger Day when you visit Milnot Beach!
For hours of operation, pricing, and more detailed information on each amenity available at Milnot Beach, please see the Milnot Beach webpage. Read More>
Address: 4932 Beach House Trail, Litchfield, Illinois 62056
Phone: 217-324-4023