Blake Lowry Equestrian Campground: Lake Lou Yaeger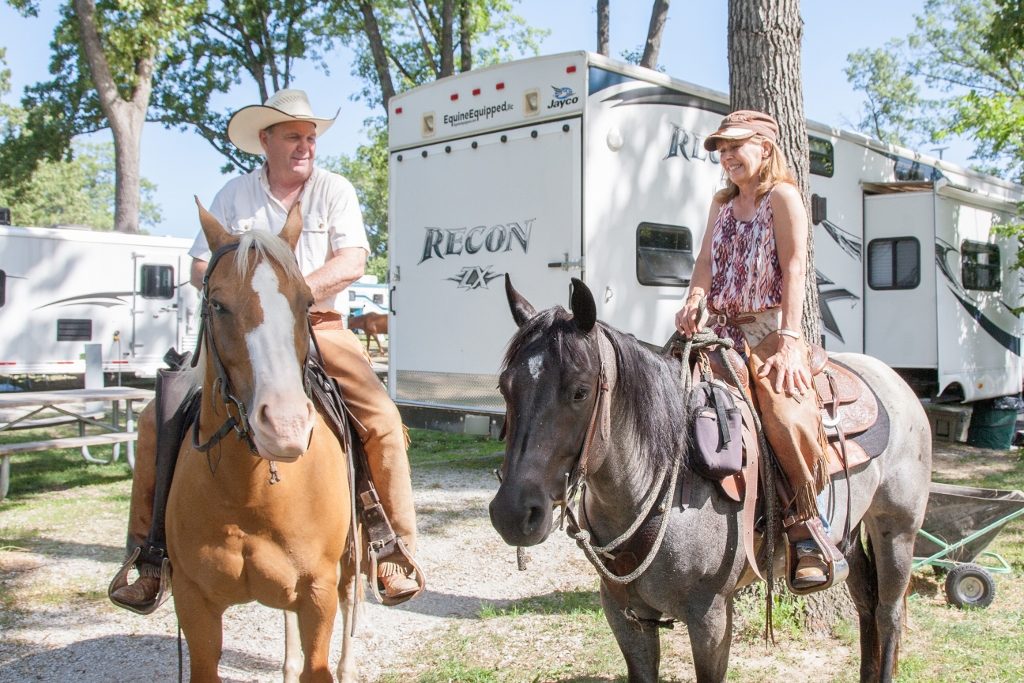 Like to travel with your four legged friend and then hoof it from there….literally? Lake Lou Yaeger's Blake Lowry Equestrian Campground is specific for Equestrians and their four legged friends. Both electric and primitive sites are available. Please specify when reserving. You will have access to approximately 25 miles of unmarked horse trails from either campground. View trail map>
Equestrian Campground complete with water spigots and electric:
Opened in the fall of 2015, this portion of the Equestrian Campground is complete with water spigots and electric at each of the 25 sites (2 are handicap accessible sites) as well as a fire pit and posts for tie lines. 30 and 50 amp sizes are available. This campground can accommodate rigs ranging from 50 feet to 145 feet. Please specify your size upon making a reservation. Horse trail access is available from the south side of the campground. There is a shower house on the premises of the campground. A dump station is available on the Lake grounds. There are two manure pits available at the equestrian campground. You can view a layout of the Equestrian Campground HERE>
Primitive Equestrian Campground:
This portion of the Equestrian campground accommodates 30 primitive campsites and day riders. Electric is not available at this portion of the campground. A water spigot is available and access to the horse trails from the south side of the campground. There is a shower house on the premises of the campground. A dump station is available on the Lake ground, and two manure pits available at the equestrian campground.
All campgrounds at Lake Lou Yaeger are open April 1 – October 31.
Considering Camping? Learn more about camping at Lake Lou Yaeger >
Address: 3 Primitive Lane, Litchfield, Illinois 62056
Phone: 217-324-4771