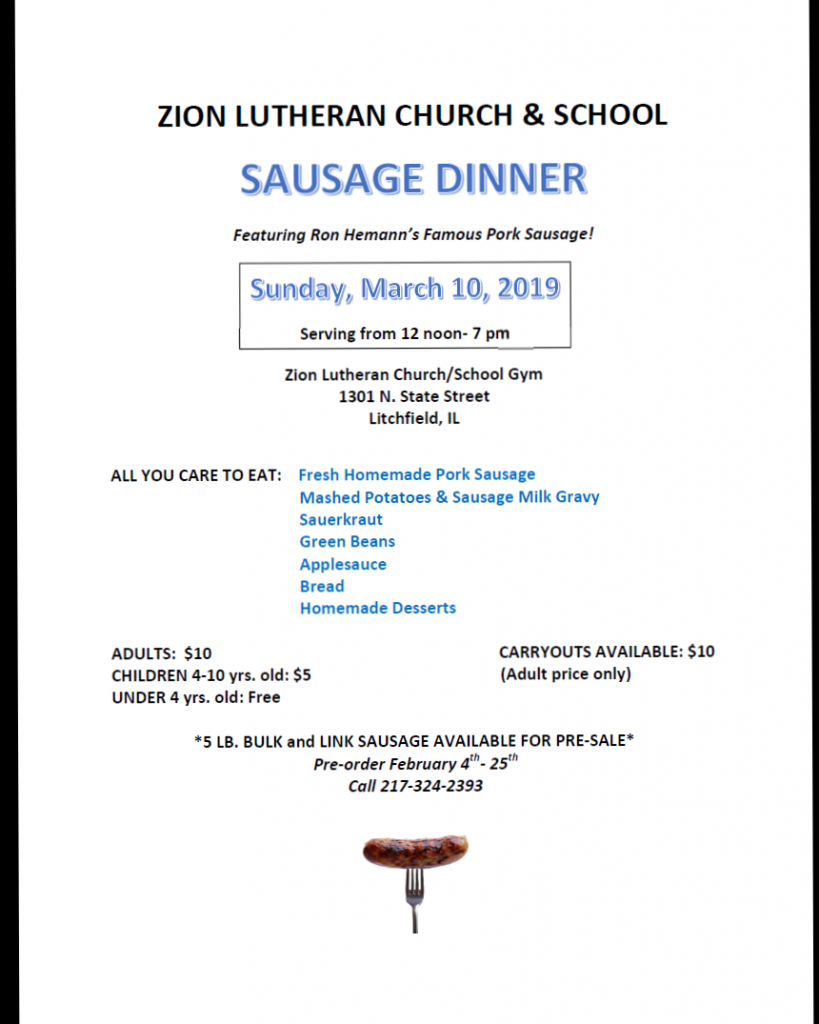 Mar 10
Zion Lutheran Church & School Sausage Dinner
All you can eat Sausage Dinner at the Zion Lutheran Church.
Featuring homemade pork sausage, mashed potatoes and gravy, sauerkraut, green beans, applesauce, bread, and homemade desserts.
Adults: $10
Carry outs: $10
Children (4-10 yrs): $5
Children 3 and under: Free
5lb bulk and link sausage available for pre-sale. Pre-order between February 4th until February 25th.
Call 217-324-2393
Date/Time
Mar 10, 2019
12:00 am - 7:00 pm
Location
1301 North State Street
Litchfield, IL 62056
Get Directions
Cost
$5-$10
Need more information
Email: adewitt@zionlutheranlitchfield.com
Phone: 217-324-2393
Website: http://www.zionlutheranlitchfield.com/content.php?q=mainpage
Share with your friends