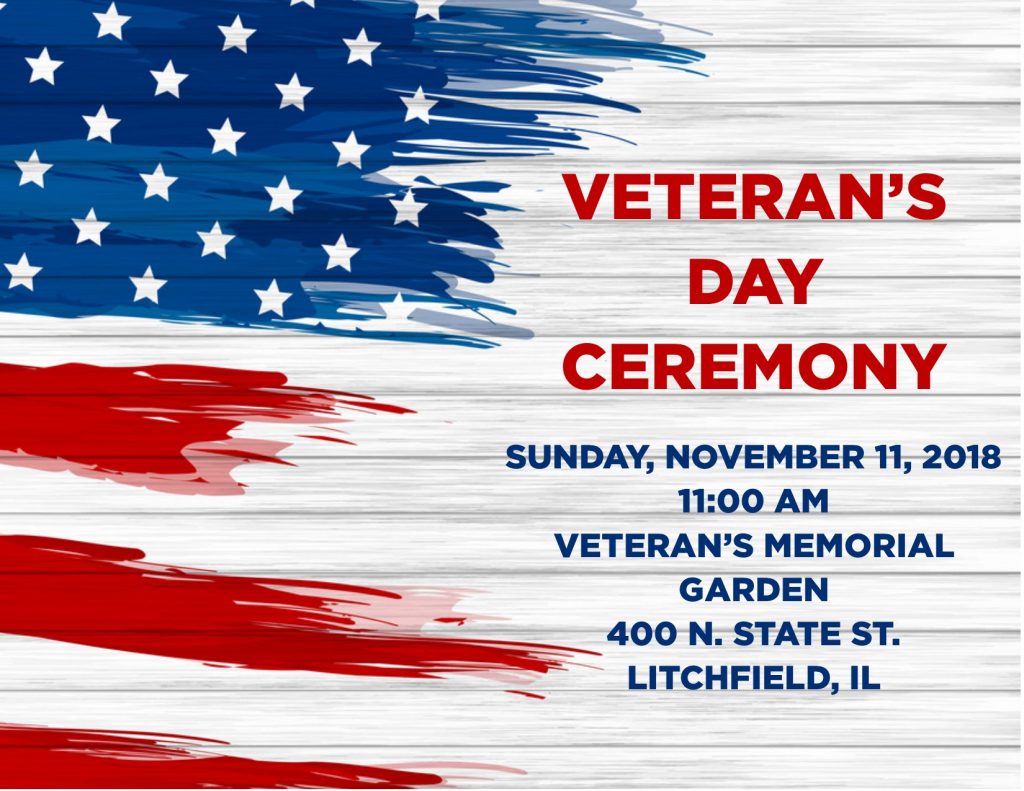 Nov 11
Veteran's Day Ceremony
The annual Litchfield Veteran's Day Ceremony will be held Sunday, November 11 at 11:00 AM at the Litchfield Veteran's Memorial Garden located at 400 North State Street.
Guest speaker will be Daniel J. Sullivan, an independent security consultant and a former agent with the U.S. Secret Service.
In case of inclement weather the ceremony will be held at the VFW (215 East Ryder Street).
Date/Time
Nov 11, 2018
11:00 am - 12:00 pm
Location
400 North State Street
Litchfield, IL 62056
Get Directions
Cost
Free
Need more information
Email: tourism@cityoflitchfieldil.com
Phone: n/a
Website: n/a
Share with your friends