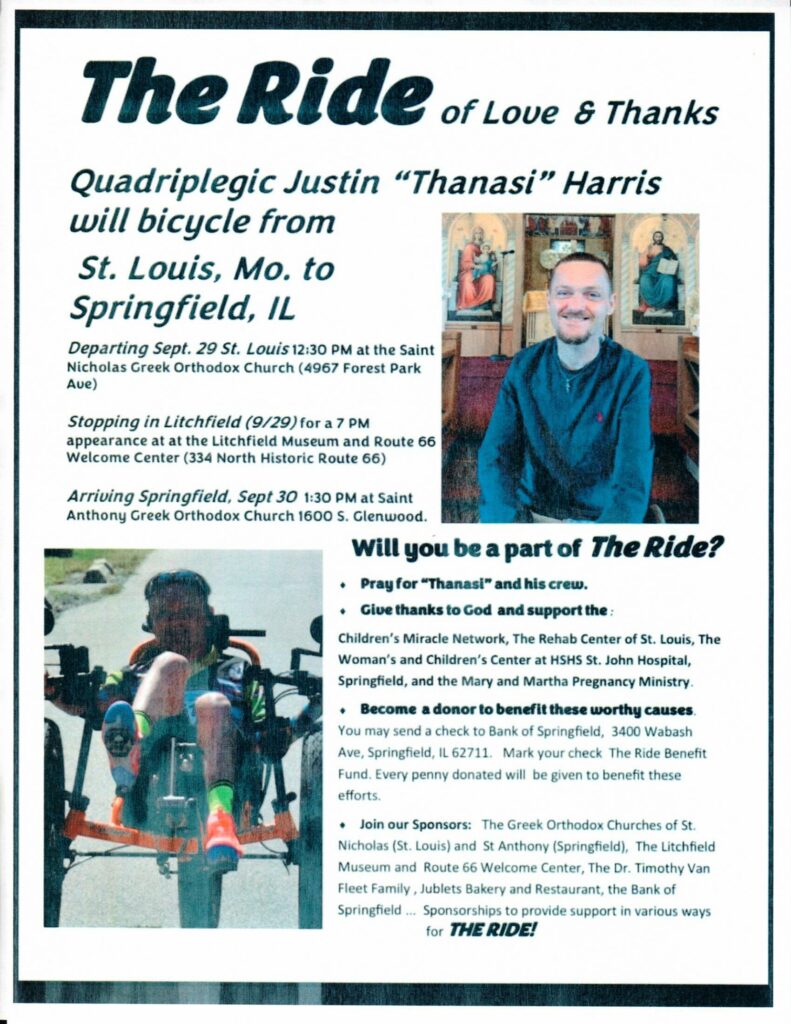 Sep 29
The Ride of Love and Thanks
Quadriplegic Justin "Thanasi" Harris will bicycle from St. Louis, Missouri to Springfield, Illinois on September 29-30. At approximately 7 p.m. on Friday, September 29, he will make an appearance at the Litchfield Museum and Route 66 Welcome Center.
If you would like to be a part of The Ride, you can support and donate to the nonprofits that Justin supports, such as the Children's Miracle Network, The Rehab Center of St. Louis, the Women and Children's Center at HSHS St. John's Hospital and the Mary and Martha Pregnancy Ministry.
To do so, send a check to the Bank of Springfield, 3400 Wabash Ave., Springfield, Ill. 62711. All proceeds will be donated to the nonprofits.
Date/Time
Sep 29, 2023
7:00 pm
Location
334 Historic Old Route 66 North
Litchfield, IL 62056
Get Directions
Cost
Free
Need more information
Email: tourism@cityoflitchfieldil.com
Phone: 217-324-3510
Website:
Share with your friends