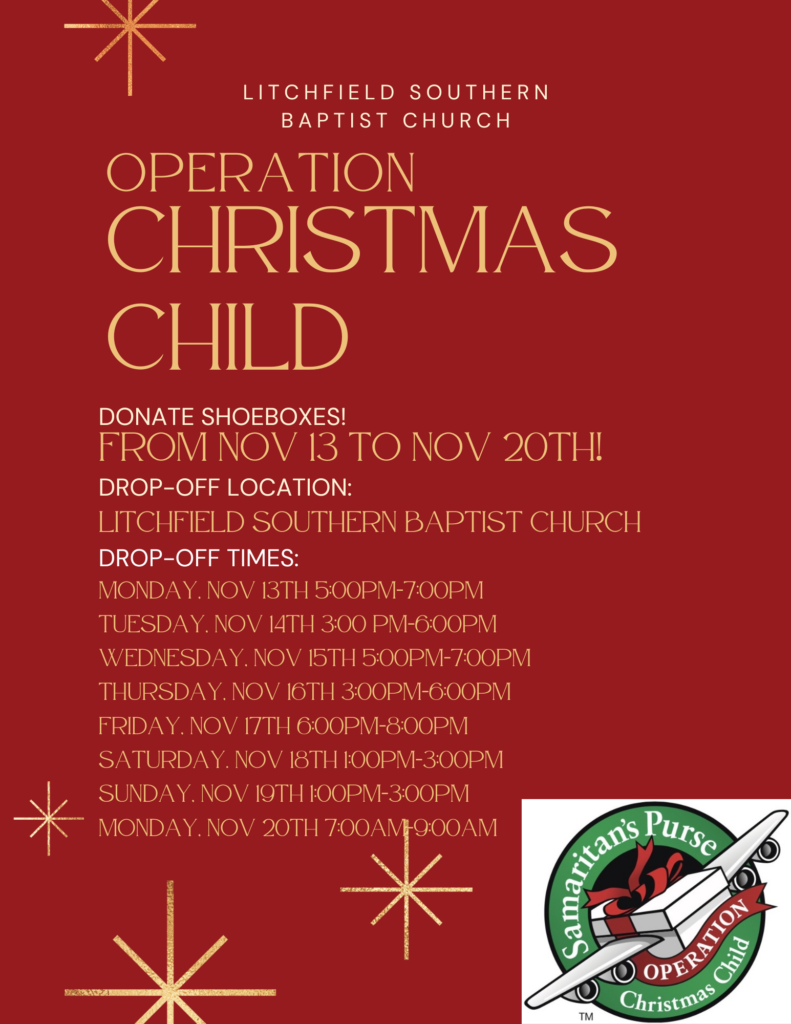 Nov 13
Operation Christmas Child Shoebox Drop Off
Litchfield Southern Baptist Church is the collection site for Operation Christmas Child Shoe Box donations, a Samaritan's Purse ministry. Drop off your packed shoeboxes to be sent to children around the world.
Collection week dates and times as follows:
Monday, November 13, 5-7 p.m.
Tuesday, November 14, 3-6 p.m.
Wednesday, November 15, 5-7 p.m.
Thursday, November 16, 3-6 p.m.
Friday, November 17, 6-8 p.m.
Saturday, November 18, 1-3 p.m.
Sunday, November 19, 1-3 p.m.
Monday, November 20, 7-9 a.m.
Please call with any questions.
Date/Time
Nov 13, 2023 - Nov 20, 2023
12:00 am
Location
Litchfield Southern Baptist Church, 706 W. Sargent St.
Litchfield, IL 62056
Get Directions
Cost
No cost
Need more information
Email: tgrabner@consolidated.net
Phone: 217-556-3370
Website:
Share with your friends