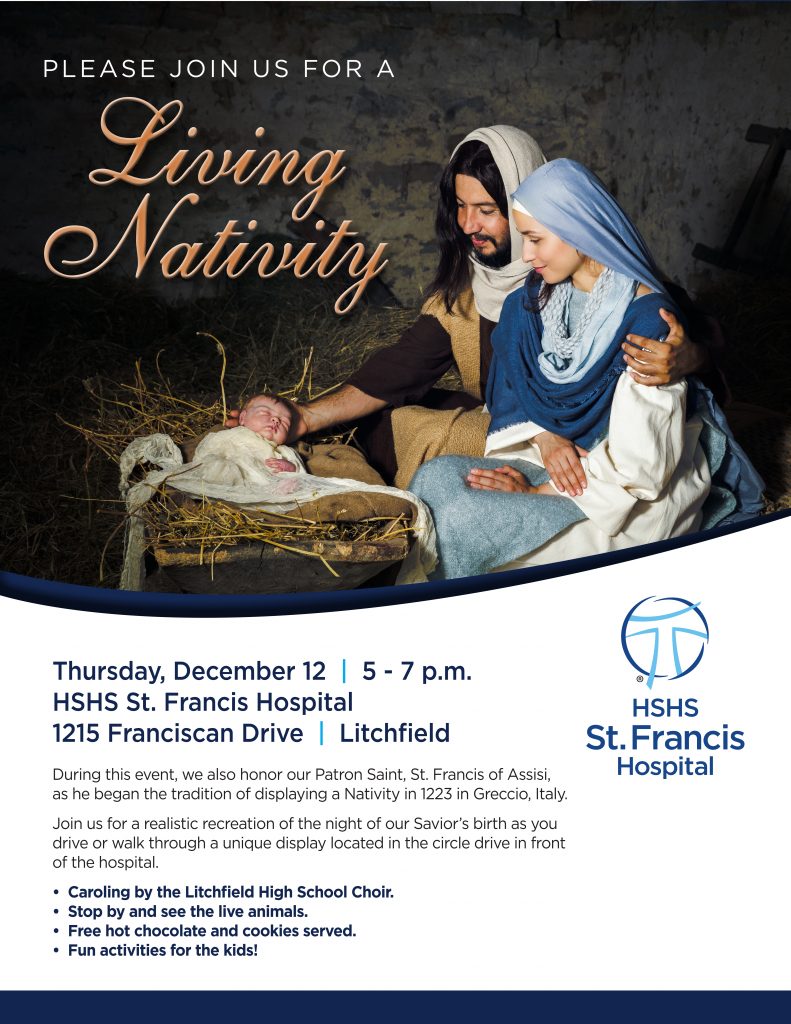 Dec 12
Living Nativity
During this event, we also honor our Patron Saint, St. Francis of Assisi, as he began the tradition of displaying a Nativity in 1223 in Greccio, Italy. Join us for a realistic recreation of the night of our Savior's birth as you drive or walk through a unique display located in the circle drive in front of the hospital.
• Caroling by the Litchfield High School Choir.
• Stop by and see the live animals.
• Free hot chocolate and cookies served.
• Fun activities for the kids!
Date/Time
Dec 12, 2019
5:00 pm - 7:00 pm
Location
1215 Franciscan Drive
Litchfield, IL 62056
Get Directions
Cost
Free
Need more information
Email: Becky.bishop@hshs.org
Phone: 2173242191
Website: www.stfrancis-litchfield.org
Share with your friends