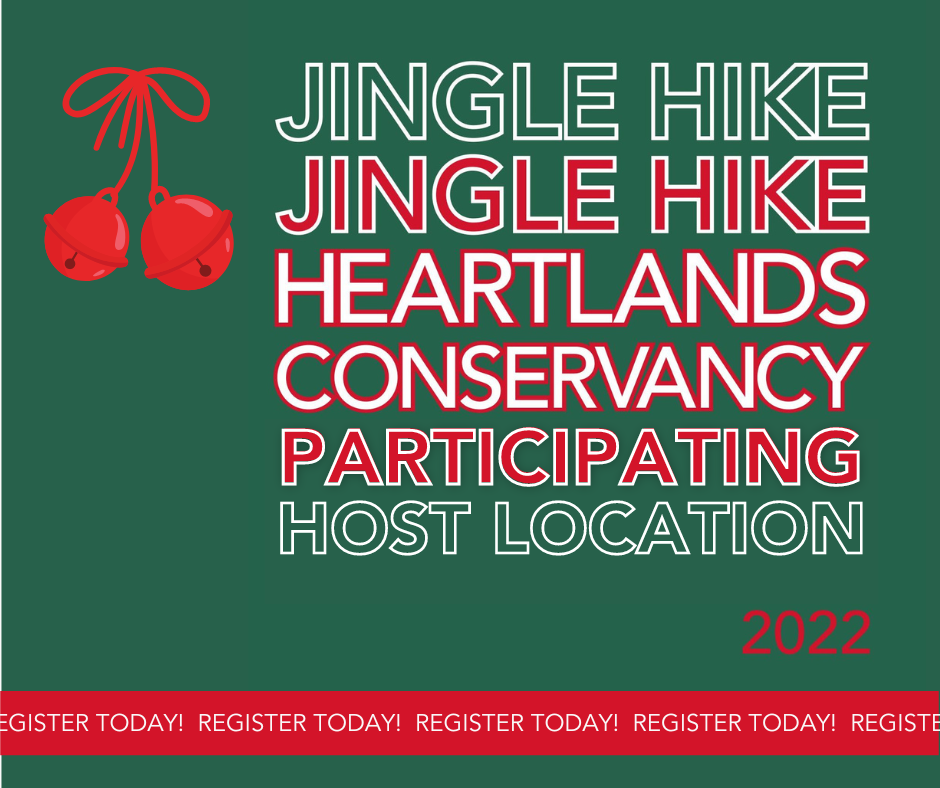 Nov 24
Lake Lou Yaeger/Shoal Creek Conservation Area Selected as Heartlands Conservancy Host Location!
Register by December 19th to be eligible for prizes or just play along for Free!  #jinglehike
2022 Jingle Hike Challenge 
CLICK HERE FOR MORE INFORMATION!  The Jingle Hike Challenge is back soon for another year! HeartLands Conservancy has come up with 12 very special places in southwestern Illinois to explore this winter!
About the Jingle Hike Challenge
Jingle bells will be tied to 12 trees in parks throughout southwestern Illinois from Thanksgiving Day to New Year's Day. Participants are asked to visit as many parks as they can, take a selfie with the bell, and submit the photo evidence using the QR code or link on the tag or map.  #JingleHike Registration begins October 11, 2022 and ends December 19, 2022. Cost is $25 per person (plus processing fee) and includes t-shirt (if registered by Nov 1), printed map with instructions, entry number, and chance to win great prizes.
Registration Ends December 19th
Registering after November 1st? You are still able to register to receive entry number and chance to win prizes. You will not receive a t-shirt.
Packet and T-Shirt Pickup:
HeartLands Conservancy, 29 E Main Street, Belleville, IL 62220
Anyone unable to come during this time can select shipping during registration to receive their packets in the mail. Shipping costs $10.00 for the t-shirt and packet sent to you and $15.00 for the hoodie and packet sent to you.
Shirts not picked up by December 1, 2022 will be donated. You can optionally decline ordering the included shirt during registration.
Can I still play if I don't register? 
Anyone is welcome to find the jingle bells, snap a selfie, and share it on social media using #jinglehike. However, you will only be entered to win prizes if you are registered.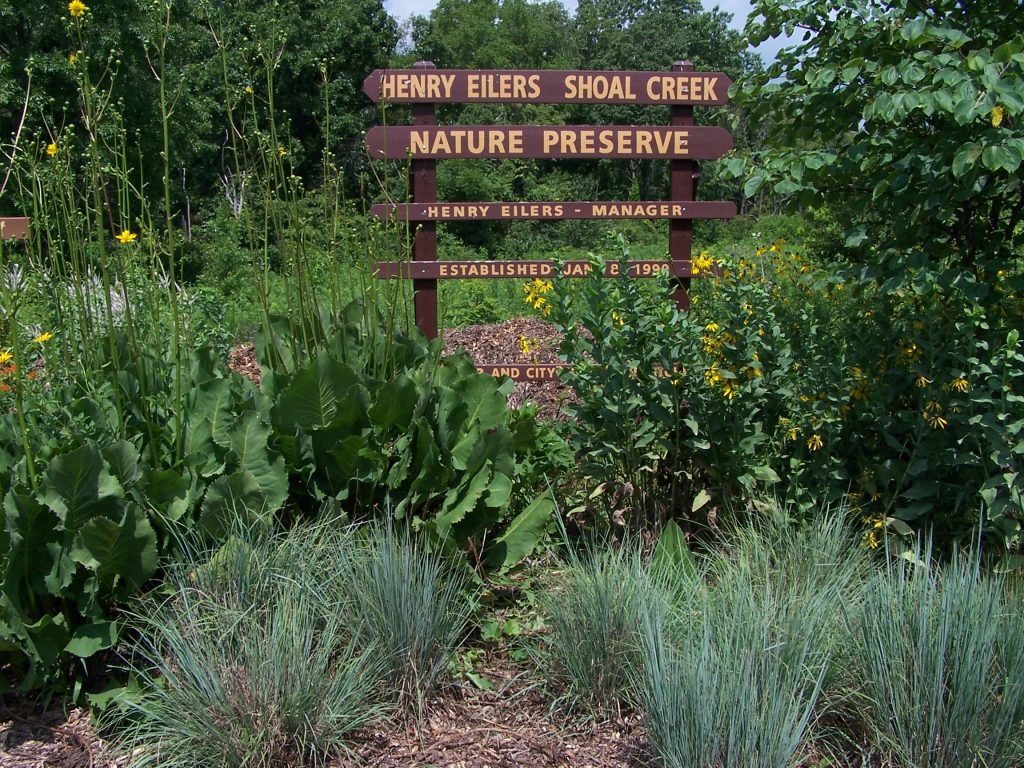 Directions to Shoal Creek Conservation Area
Shoal Creek Conservation Area is located on the southeast side of Lake Lou Yaeger.  Since there is not a direct address to the Shoal Creek Conservation Area, visitors can follow the directions below:
(The written directions below are from Interstate 55. If you are traveling from the East on Route 16, omit step 1 and follow the direction in the parenthesis in step 2.)
1.  From I-55, take Exit 52 and head east on Route 16/Union Avenue. for 2.7 mi.
2.  Turn left onto Yaeger Lake Trail. (A large cemetery will be on the right.) Proceed for 0.7 mi. (If you are coming from Hillsboro/the East you will be making a right and the cemetery will be on the left.)
3.   Proceed for 2.5 mi. on Yaeger Lake Trail. You will cross the dam. The parking lot and signage for Shoal Creek Conservation Area will be on the left.
If you need more assistance, please the Lake Superintendent at 217-324-5832.
Date/Time
Nov 24, 2022 - Dec 19, 2022
All Day
Location
4 Marina Lane
Litchfield, IL 62056
Get Directions
Cost
Registration Fee
Need more information
Email: tourism@cityoflitchfieldil.com
Phone: 618-566-4451
Website: https://heartlandsconservancy.org/jingle-hike-challenge/
Share with your friends