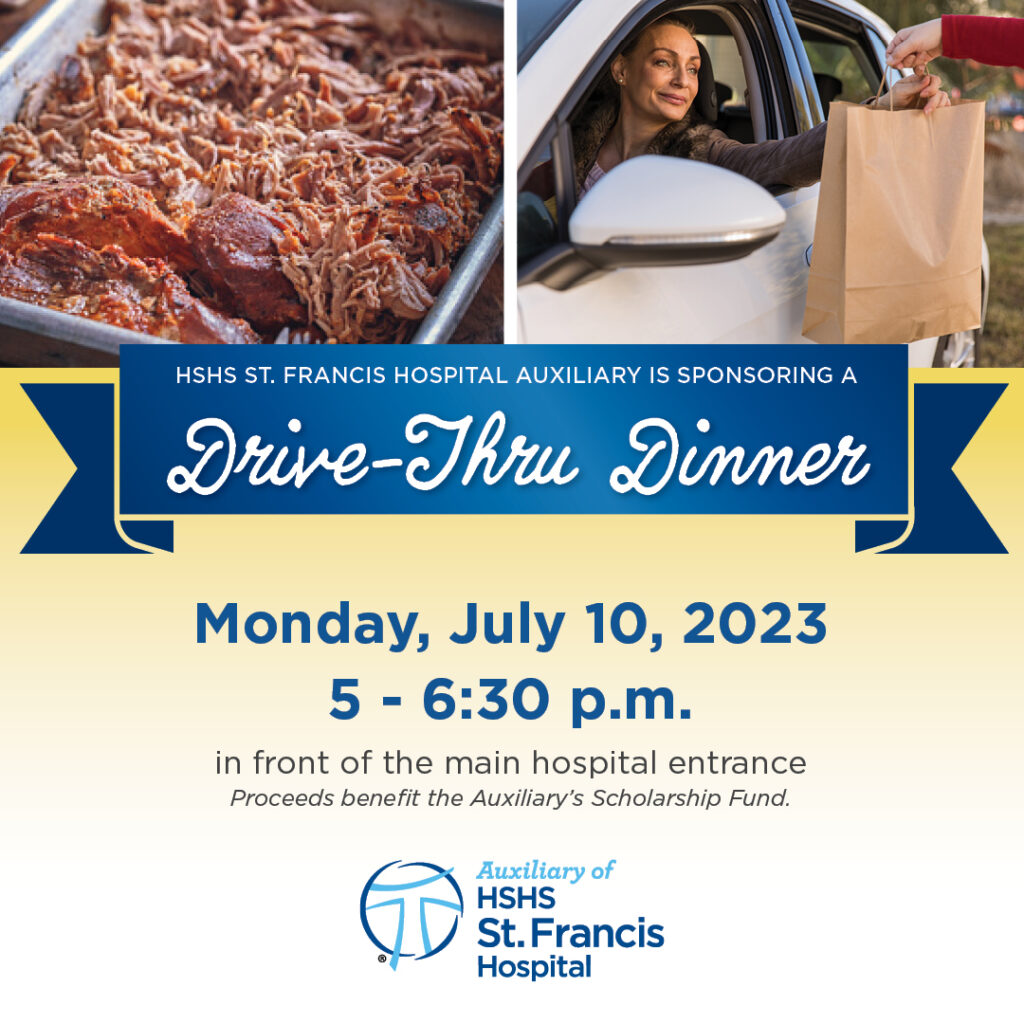 Jul 03
Deadline to order the next drive-thru dinner
The HSHS St. Francis Hospital Auxiliary will sponsor a drive-thru dinner on Monday, July 10 from 5 to 6:30 p.m. to support the Auxiliary's scholarship fund. Dinners must be ordered by July 3 from Nelson's Catering, or in the hospital gift shop. You can also call Jeanne Banovic at 217-273-6716 or Nancy Hyam at 217-254-4442.
The July 10 drive-thru dinner pickup will take place in front of the main hospital entrance.
The meal will feature pulled pork dinner, cheesy potatoes, baked beans, a roll and a homemade dessert provided by the Auxiliary bakers. Cost per meal is $14.00.
Date/Time
Jul 3, 2023
12:00 am
Location
1215 Franciscan Drive
Litchfield, IL 62056
Get Directions
Cost
$14
Need more information
Email: tourism@cityoflitchfieldil.com
Phone: 217-324-8147
Website:
Share with your friends