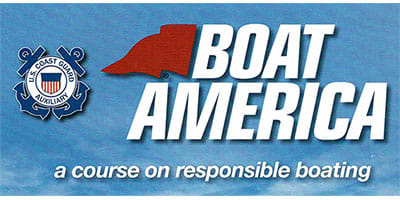 Mar 25
Boat America – a course in responsible boating
The City of Litchfield's Lake Lou Yaeger has partnered with the U.S. Coast Guard Auxiliary to bring the 2023 "Boat America" class to Litchfield.
This course will cover general boating terms, laws and regulations, safety and safety equipment, navigation rules, locks and dams, anchoring and more. While it is intended as an introductory class, those of all skill levels are welcome, however students must be at least 10 years of age to participate. Participants do not need to own a boat to take the class.
Successful completion of the course meets the requirements to obtain the boating safety certification needed to legally operate a boat.
Pre-registration is required by March 20. The $25 registration fee covers the textbook, Boating Safety Certificate, Boating Safety Wallet Card and end-of-course examination provided by the U.S. Coast Guard Auxiliary. A $5 fee for each additional person, after a book has been purchased, includes the certificate, wallet card and examination. Participants are asked to bring a sack lunch.
To guarantee a book and seating, register no later than March 20, 2023 by contacting Larry Miller, Flotilla Staff Officer, Public Education, eljayem@gmail.com or 618-616-9415.
Date/Time
Mar 25, 2023
All Day
Location
4932 Beach House Trail
Litchfield, IL 62056
Get Directions
Cost
$25
Need more information
Email: tourism@cityoflitchfieldil.com
Phone: 217-324-5832.
Website:
Share with your friends