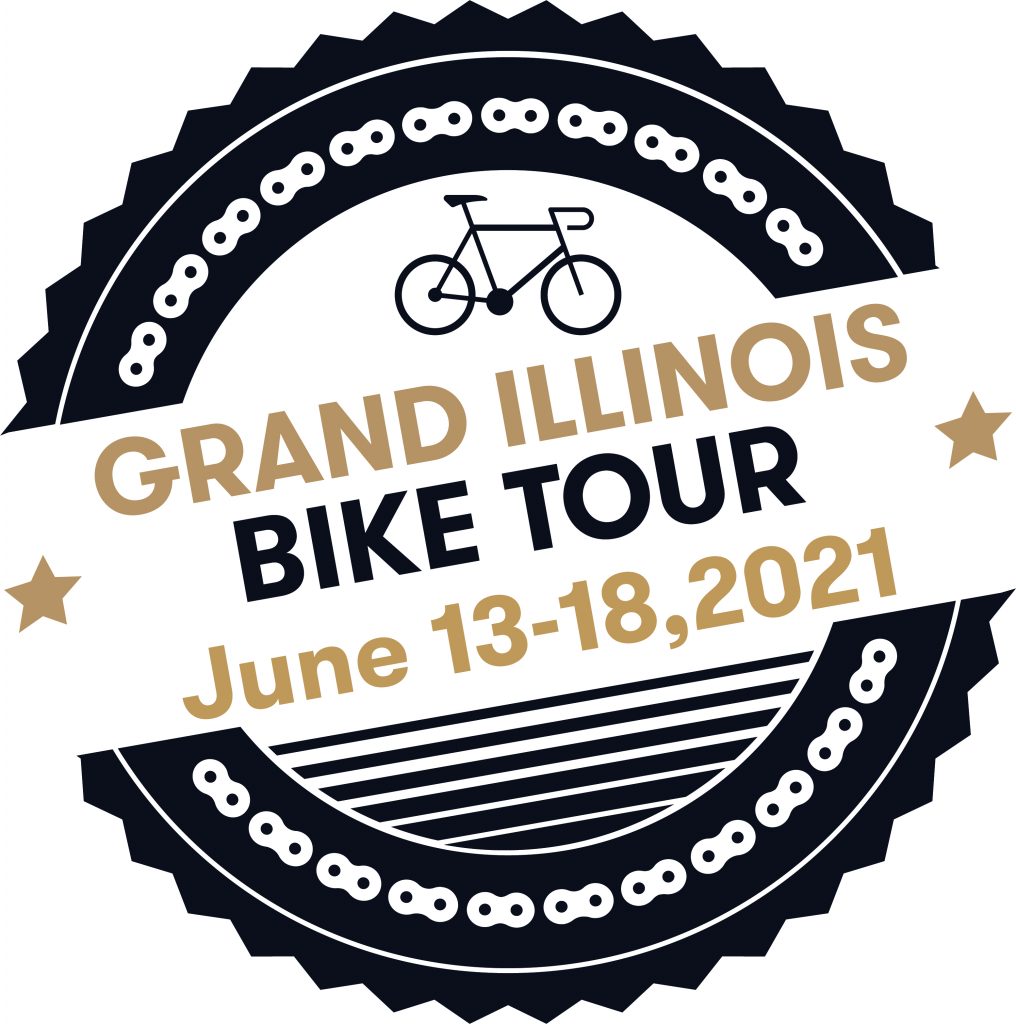 Jun 13
2021 Grand Illinois Bike Tour
Join Ride Illinois June 13, 2021 through June 18, 2021 for our 19th annual Grand Illinois Bike Tour!
Our 2021 loop will tour the Trails of Madison County, on the Illinois side of the St. Louis area. We will start and stop in Litchfield, with overnights in Lebanon (one night), Edwardsville and Godfrey/Alton (two nights each). Join us and invite your cycling friends (non-riding volunteers needed too). Registration is now open. Register here>
Choose among our daily mileage options for a total ranging from 200 to 375 miles, consisting of quiet rural roads and 140+ miles on trails (almost all asphalt-surfaced) on old railroad corridors. Pick between our camping and hotel options, and enjoy evenings filled with good food and fellowship with riders hailing from around the country.
Proceeds benefit Ride Illinois, a nonprofit bicycle advocacy organization, and support our mission to make Illinois a better, safer and more enjoyable place to ride.
Date/Time
Jun 13, 2021 - Jun 18, 2021
All Day
Location
1705 N State St
Litchfield, IL 62056
Get Directions
Cost
Varies
Need more information
Email: info@rideillinois.org
Phone: 630-978-0583
Website: http://rideillinois.org/events/2020-grand-illinois-bike-tour/
Share with your friends