Baymont Inn & Suites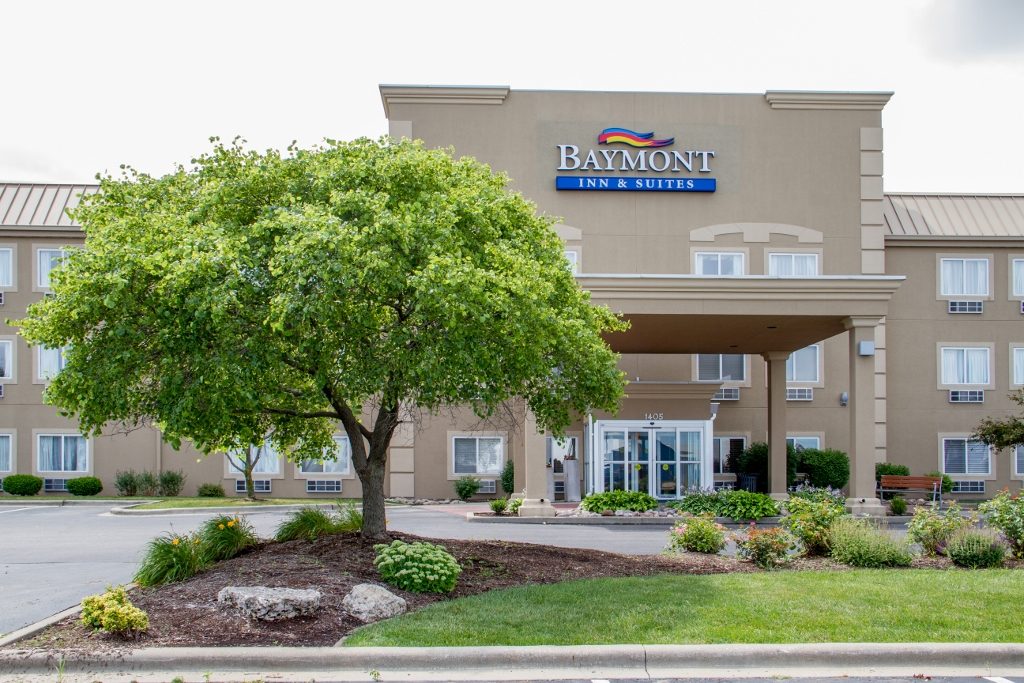 Experience Litchfield and make your home base the Baymont Inn & Suites.This Pet-friendly hotel is near Route 66 and the historic Ariston Café.
Join us at our Baymont Inn & Suites Litchfield hotel. The iconic Route 66 weaves through Litchfield, charm, and historic sites dating back to the Roaring Twenties. If your travels bring you to the area for business, major companies like Teleflex Marine, Schutt Sports, ITW Building Components Group, Morton Buildings, and Pioneer Seed are headquartered near our hotel.
The Baymont Inn & Suites offer all the amenities to feel at home. Facilities include a fitness center, hot tub, indoor heated pool, business center, and free WiFi. Partake in free breakfast, and sleep in comfortably furnished guest rooms that offer great repose. Rooms are equipped with a microwave, refrigerator, and flat screen TV. Parking is free and can accommodate large vehicles like RVs and buses.
Located right next door to it all. Take a short drive along the Historic Route 66, known as the Mother Road. Among the must-visit stops are the Litchfield Museum & Route 66 Welcome Center, the Litchfield Skyview Drive In and the iconic Route 66 staple, the Ariston Café. Lake Lou Yeager is perfect for fishing, hiking, camping, picnics, and swimming.
Key Amenities: 
Address: 1405 West Hudson Drive, Litchfield, Illinois 62056
Phone: 217-324-2500
Website: Visit Website >