Jubelt's Bakery & Restaurant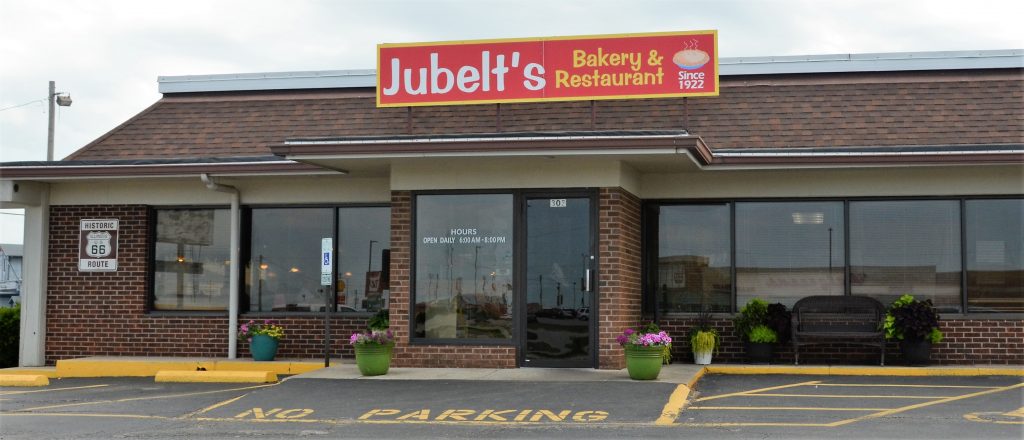 Jubelt's is a 3rd generation bakery and restaurant in business since 1922, and features fresh bakery products – donuts, danish, cinnamon rolls, muffins, large crumb muffins, brownies, cupcakes, many puff pastry items, cookies, decorated cookies, cakes, & pies.
A full menu with homemade soups, salads, sandwiches, and dinner options is also available! Breakfast is served all day. Catering and party trays are available.
Open daily from 6 AM to 8 PM.
Address: 303 North Old Route 66, Litchfield, Illinois 62056
Phone: 217-324-5314
Website: Visit Website >