Business Updates
The Litchfield businesses and organizations are essential to this quaint central Illinois city. Please consider supporting Litchfield's small businesses and organizations. Please find an alphabetical listing of business updates below.
Aaron's Sales and Lease
Aaron's Sales and Lease is open 10am-7pm Monday-Thursday, 10am-8pm on Fridays, and 10am-5pm on Saturdays. Please follow COVID policies and wear a mask and maintain social distance of six feet or more.
Aaron's Sales and Lease
911 West Union Ave
Litchfield, IL 62056
217-324-7053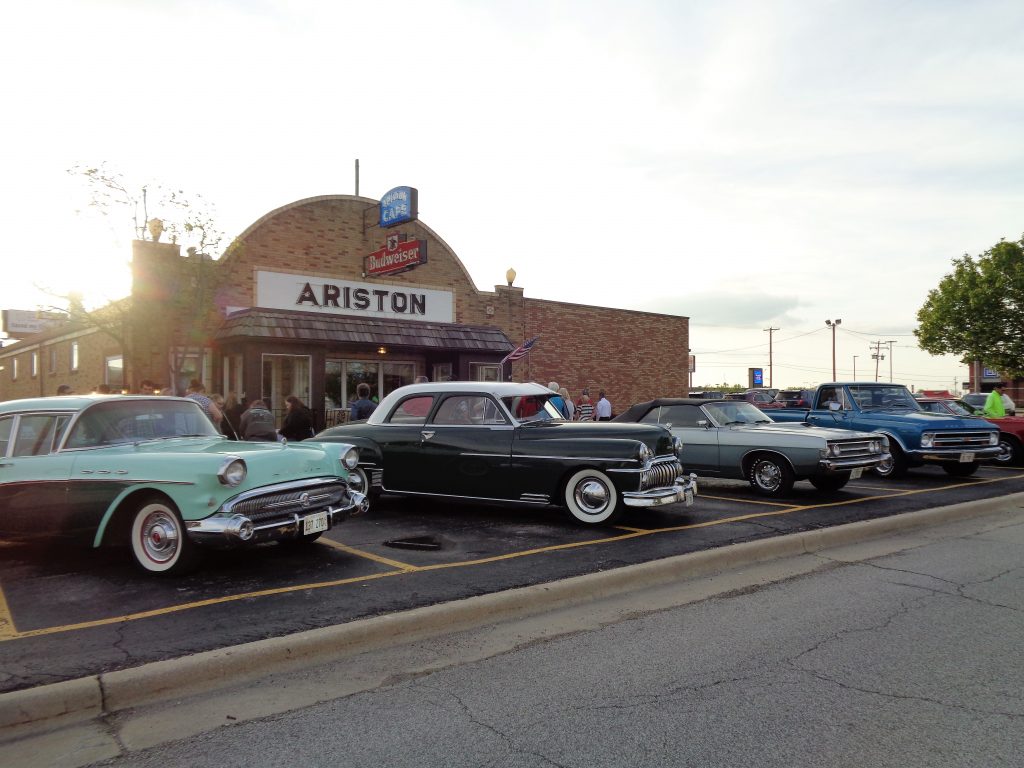 The Ariston Cafe is open for dining, curbside service, and carry out. Please observe social distancing guidelines.
413 Old Route 66 N.
217-250-2031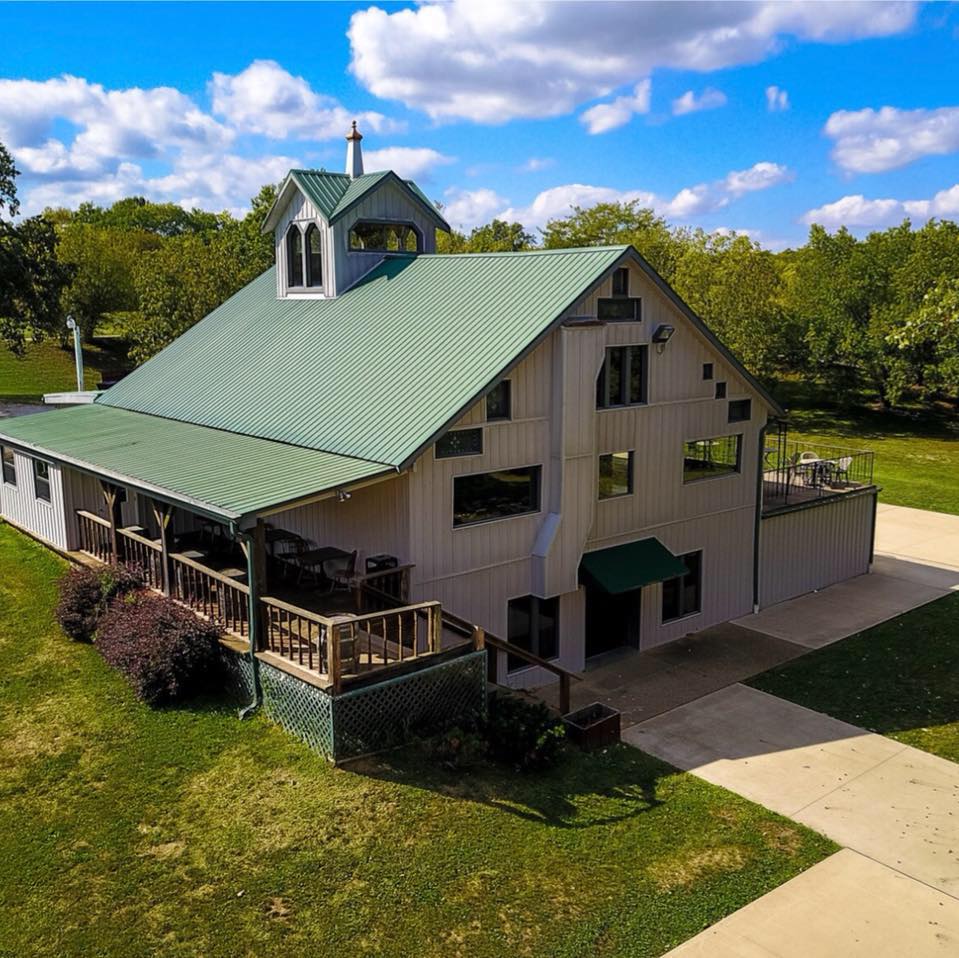 Blossom is a wedding/reception venue, and they are accepting rentals. Inquiries for rental can be sent to letscamp@yahoo.com.
217-324-2363
3279 Honey Bend Avenue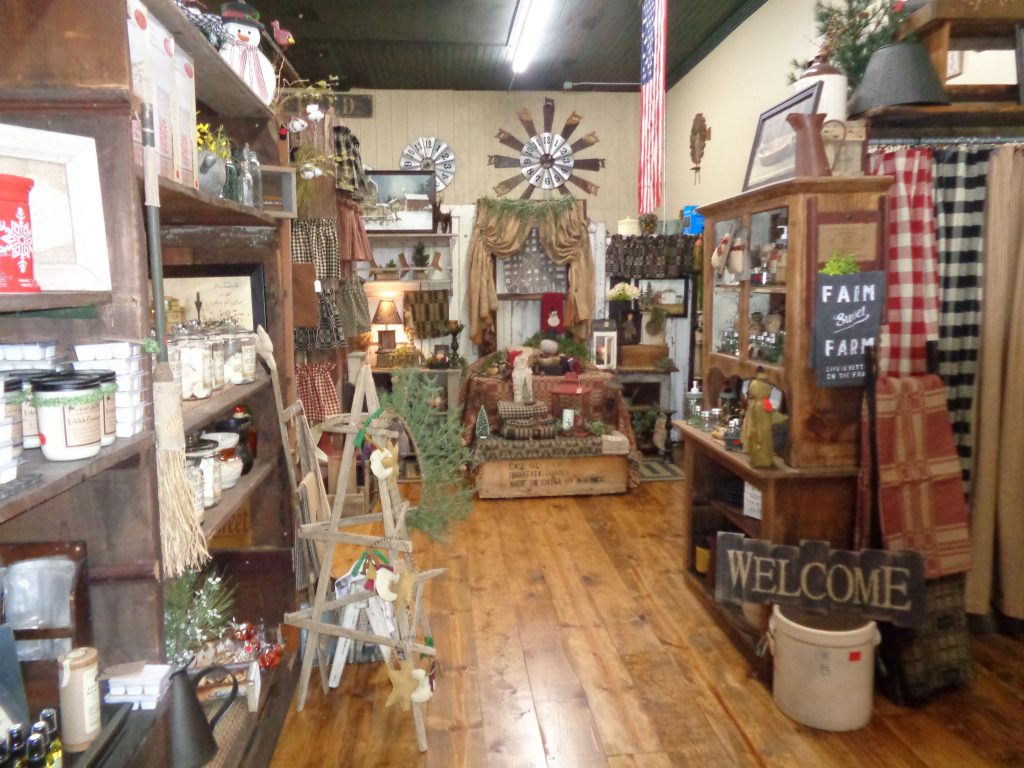 Open Monday-Friday 9 AM-3 PM and Saturday 9 AM-2 PM. Follow The Briar Rose on Facebook. If you see an item you like they offer shipping and curbside pickup. No contact payment methods through PayPal, Venmo, and Credit Card available.
216 N. State Street
217-324-2442
The Christian Church of Litchfield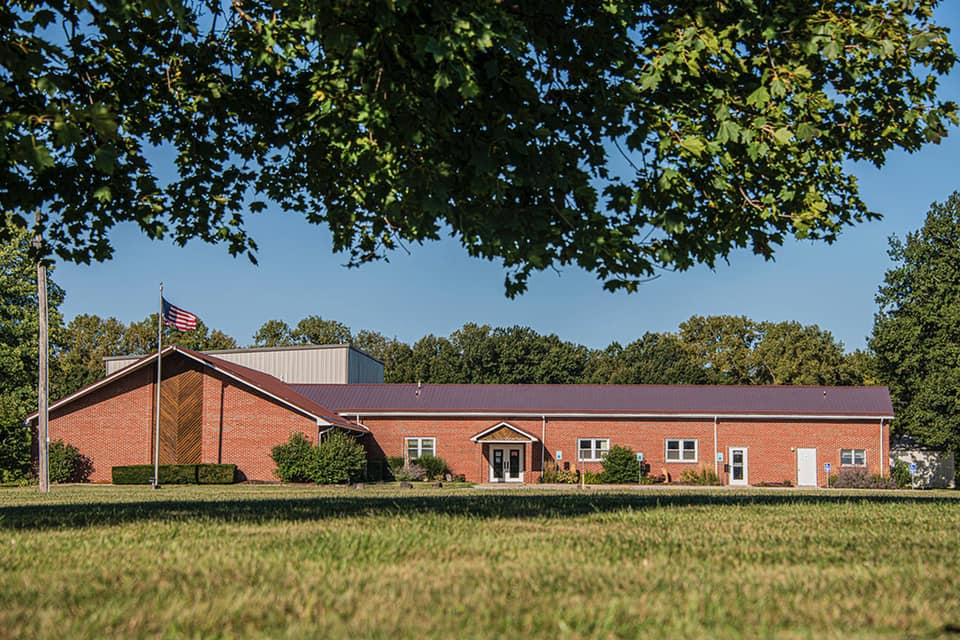 The Christian Church of Litchfield is open for indoor worship services. Services are on Sunday mornings at 10:00 a.m.  Social distance measures are in place. The church office is open Mondays through Fridays, 8:30 a.m. – 3:00 p.m. Online donations can be accepted here. Visit the church Facebook page or website for more information.
Christian Church of Litchfield
P.O. Box 45 / 131 Yaeger Lake Trail
Litchfield, IL  62056
(217) 324-2490 / christianchlfd@consolidated.net
CNB Bank & Trust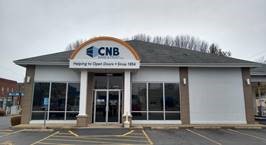 Drive up windows are open at CNB in Litchfield! Customers can monitor hours online. Online banking is available, or learn more about the new CNB Card Manager app, available on Apple Store and Google Play!
501 N. State
217-324-2576
Edward Jones:
The

Litchfield Edwards Jones team is available via phone during normal business hours or arrange a mask-to-mask appointment in the office.
Mike Delaney mike.delaney@edwardsjones.com 217-324-2625 614 W. Union
First Baptist Church of Litchfield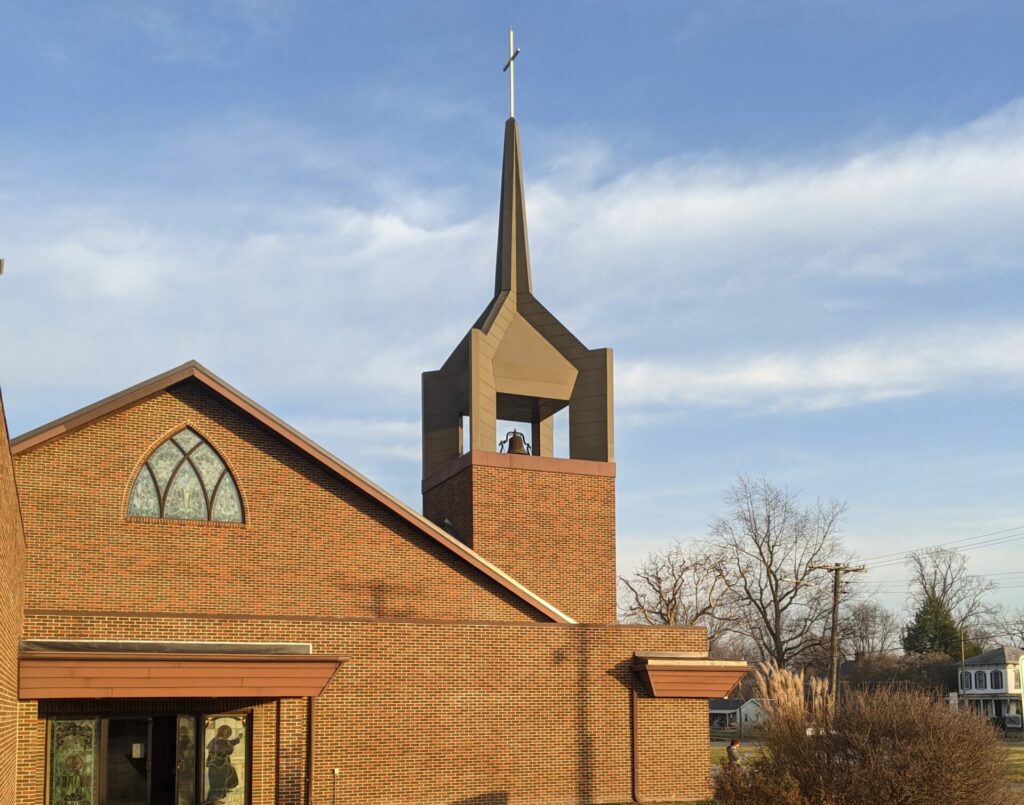 The First Baptist Church of Litchfield is open Monday through Thursday, 8:30am to 4pm.  Church services are held at 10:10am each Sunday for those who wish to attend.  A live broadcast is also available through the church's Facebook page as well as radio service on WSMI 103.9.  Youth group is on Wednesday evenings at 6pm. First Baptist of Litchfield is partnering with the Litchfield School District to host and an afterschool program for up to 40 students, called Tending The Vine.  This is available Monday through Thursday from 1:30pm to 4 pm. Breaking Bread, a free meal to the public, has been turned into a drive-through service.
608 N. Van Buren
217-324-4232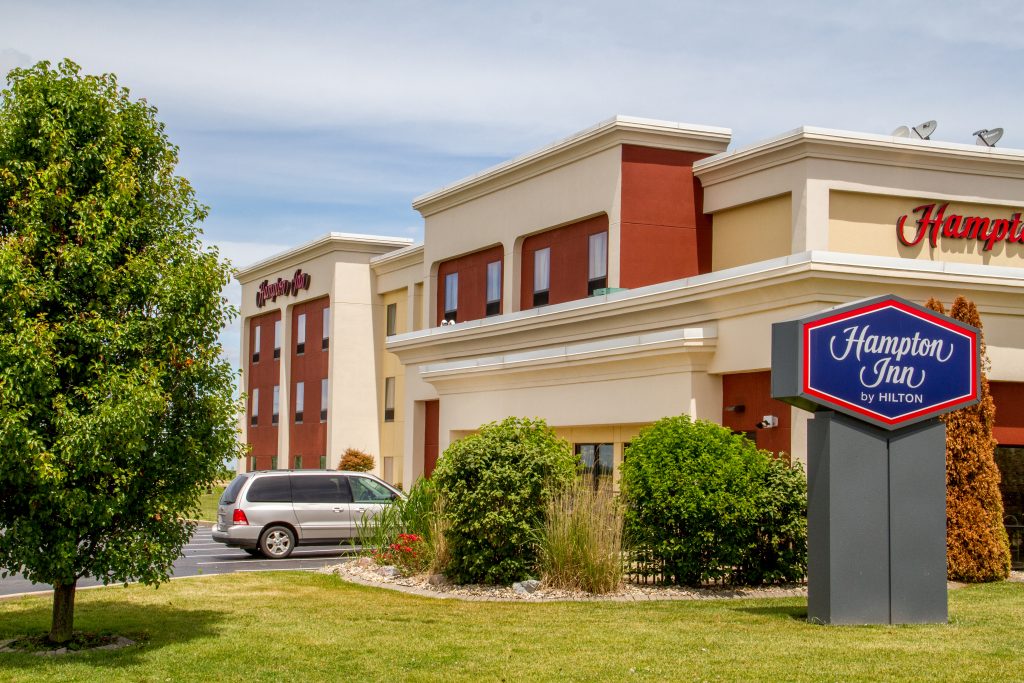 The Hampton Inn is open for guests! The Hampton Inn is following additional cleanliness and social distancing guidelines. Book a staycation or "work from home" in one of our guestrooms for the day. Call 217.324.4441 or visit our Facebook page for more information.
11 Thunderbird Circle
217-324-4441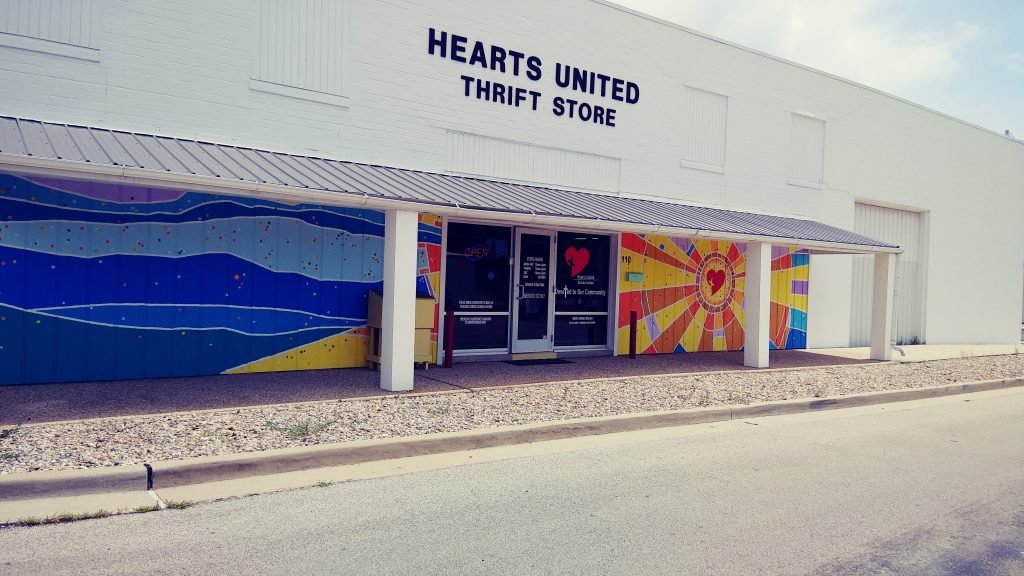 Hearts United is open Mon/Tue/Wed/Fri: 10am-4pm, Thurs: 10am-6pm, Sat: 10am-2pm.
Donations are accepted 10am-3pm during the week, and 10am-Noon on Saturday. Parking and entrance on the back of the building.
Please keep our staff and customers safe by wearing your mask, and maintaining social distance.
110 N Jackson St.
217-324-2876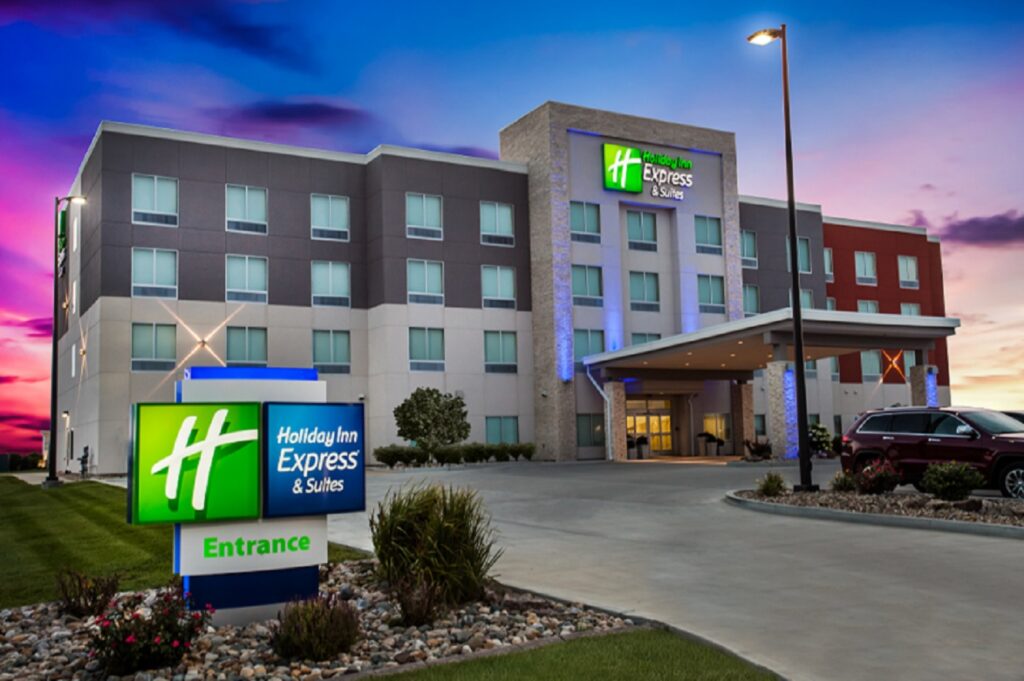 The HOLIDAY INN EXPRESS & SUITES offers an attendant served hot breakfast and follows Intercontinental Hotel Group's "Clean Promise" standards for the safety of our guests.  Staff is there to make your stay comfortable and enjoyable. Call the hotel for more information or follow our website.
4 Thunderbird Circle
Litchfield, IL  62056
217-324-4556
hiexpress.com/litchfieldwest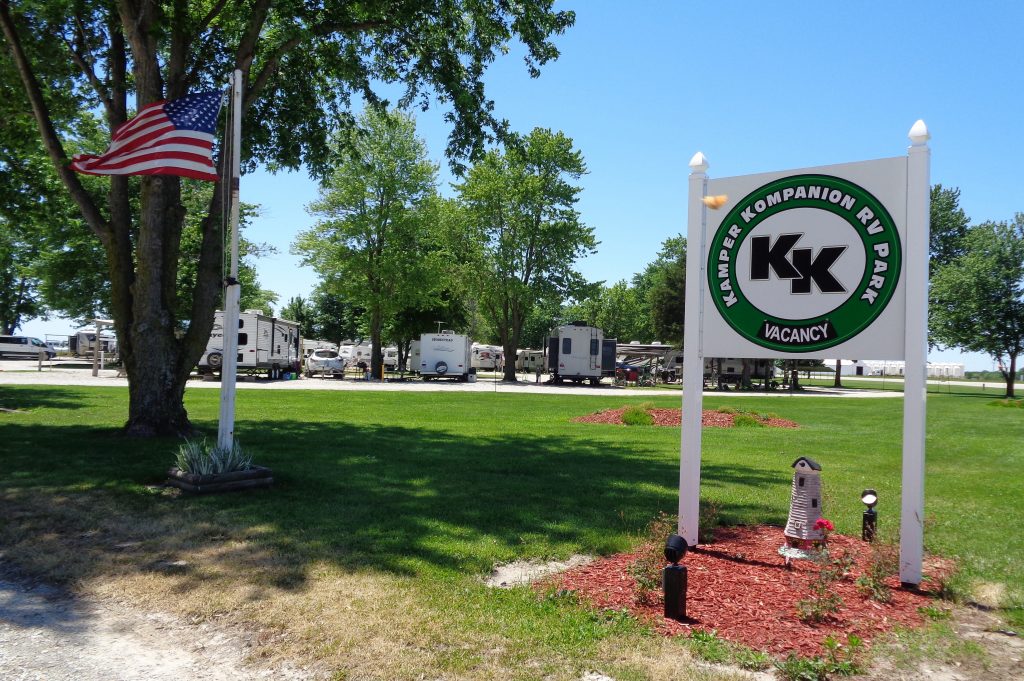 Kamper Kompanion RV Park is open all year long. Visitors must be 18+.
18388 E. Frontage Road
217-324-4747
Lake Lou Yaeger Recreational Area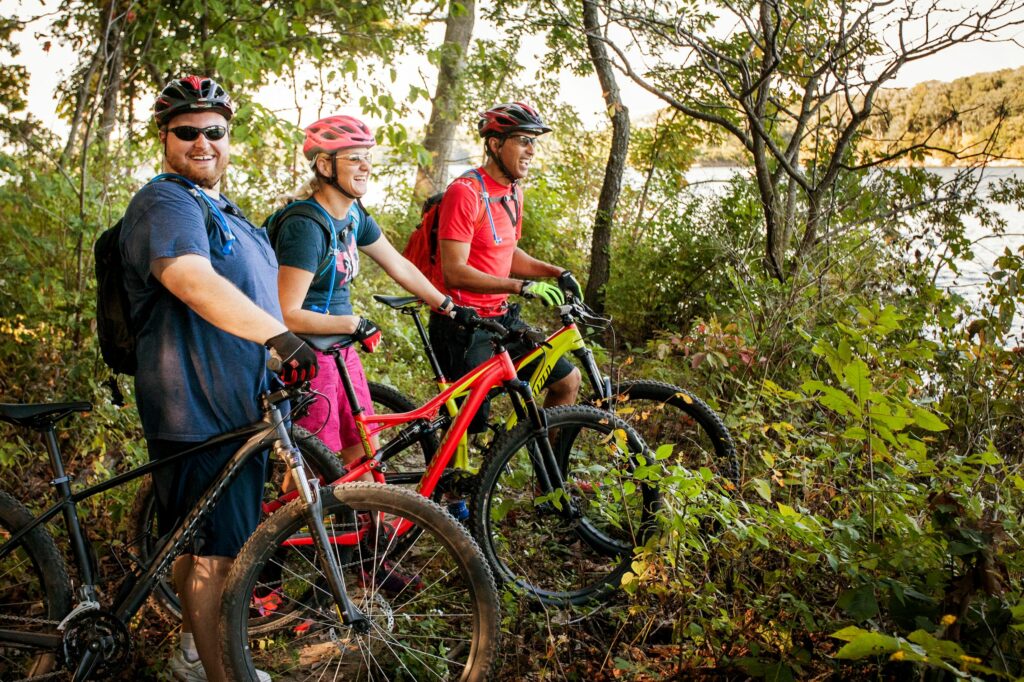 Lake Lou Yaeger's Route 66 Hike & Bike Trail, equestrian trails, Shoal Creek Conservation Area, and picnic areas and playgrounds are open all year long. Visitors are welcome to walk the shoreline or bring binoculars to do some Bald Eagle watching. Venture to Lake Lou Yaeger for some scenic views and quality outdoor time!
4943 Beach House Trail
217-324-5832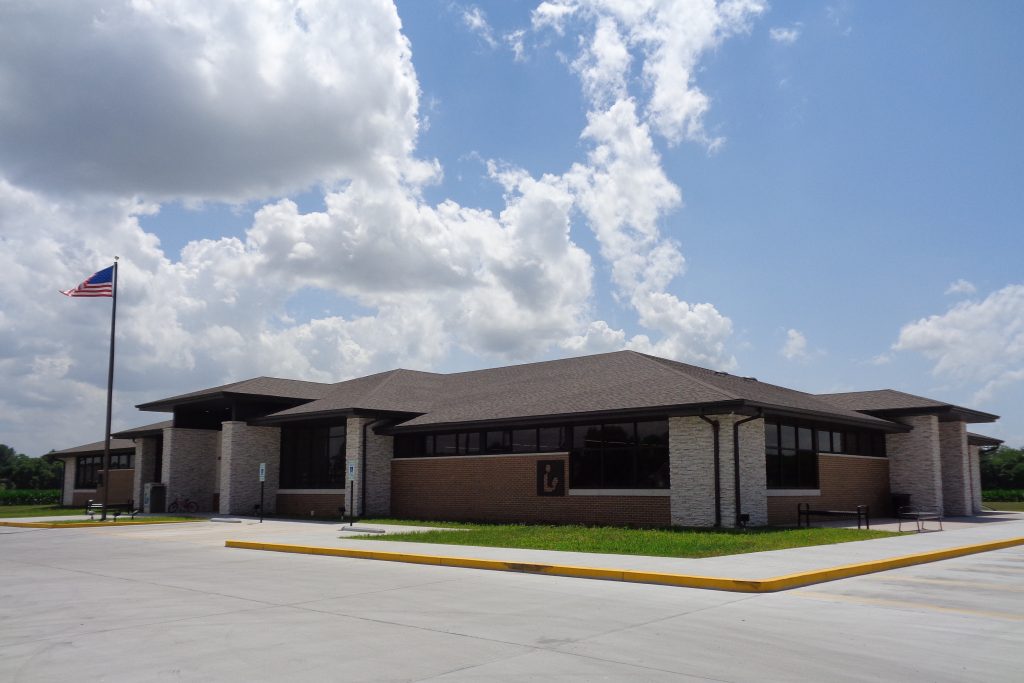 The Library is OPEN! Hours are Mon. – Thurs. 10am – 7pm ; Fri. 10am – 5pm ; Sat. 10am – 2pm. All traditional services are available. No programs or events are planned until further notice. The Library does have free wi-fi and a limited number of computers in the lab. There is also free wi-fi!
1205 S. State Street
217-324-3866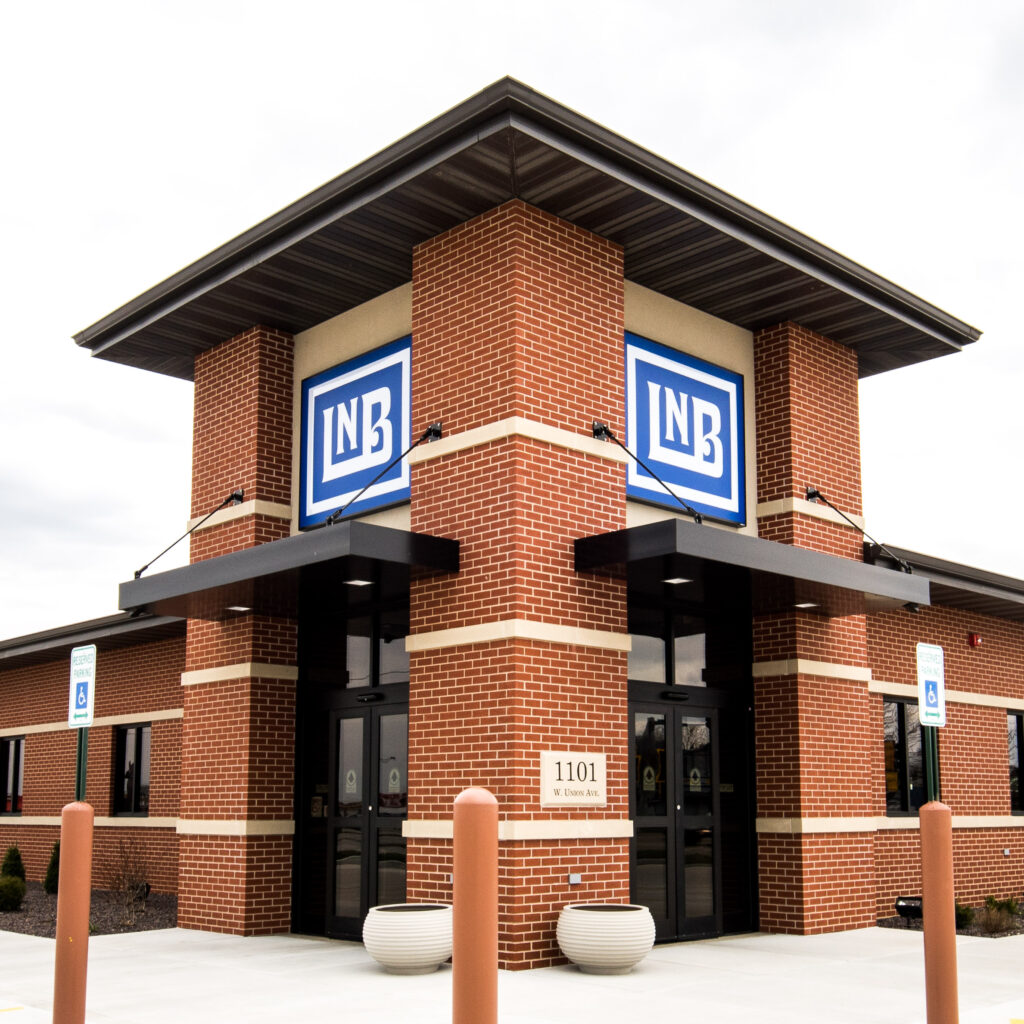 All the drive-ups at Litchfield National Bank are open! The lobby located at the 704 N State Street branch is open as well! The Main Bank location in downtown and the Route 66 location are open by appointment only for those needing loans, new accounts, or safety deposit box services.
Make sure to check out more information online www.ibanklnb.com!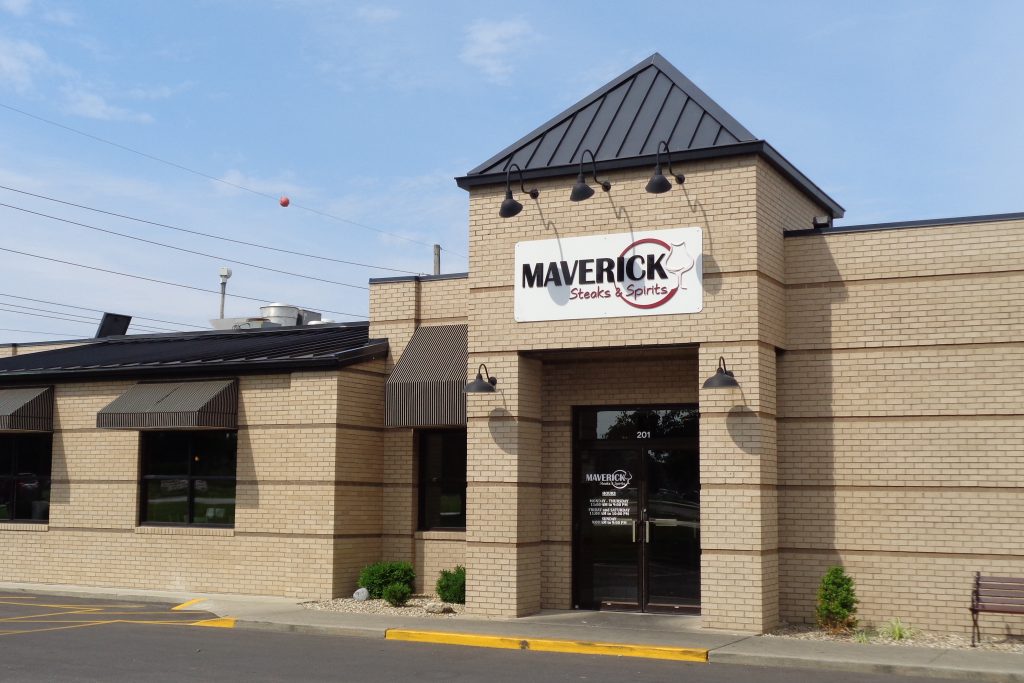 Maverick is open for inside dining, carryout, and curbside service. Please follow social distancing guidelines.
201 Ohren Drive
217-324-5614
Minndora's Photography: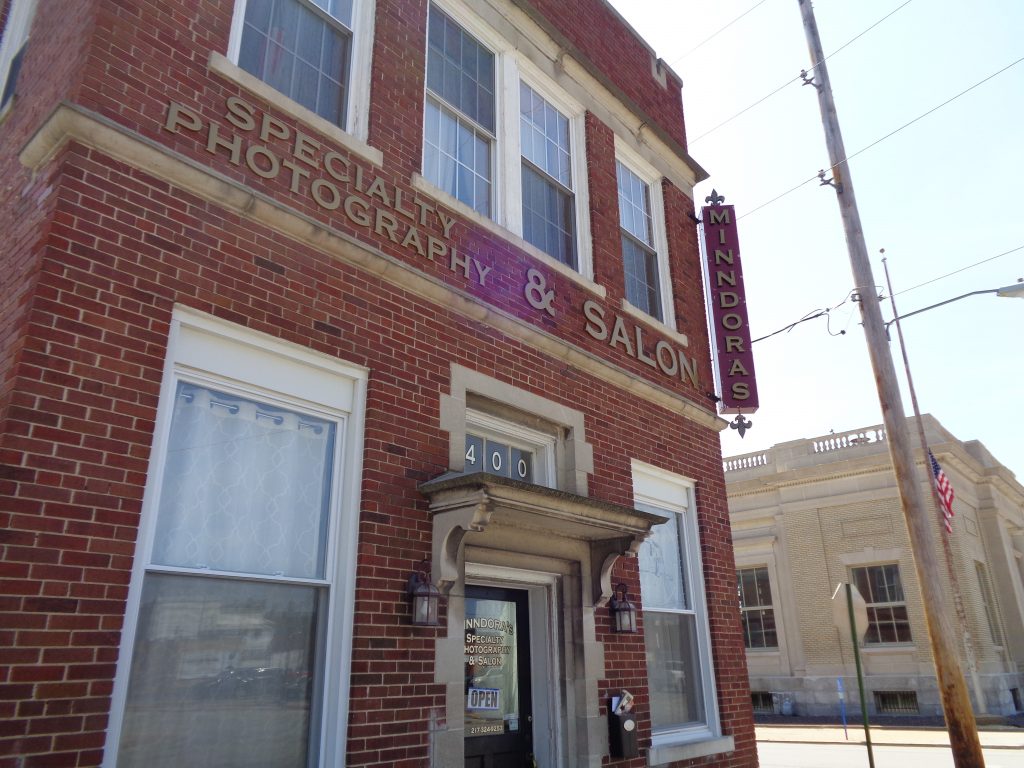 Minndora's Inc is holding consults via video, and will continue to shoot with social distancing guidelines, though out the season this year.  We wish everyone a safe and healthy Holiday!
400 N. Monroe
217-710-6750
Montgomery County Geneological Society
The Montgomery County Genealogical Society is housed at the Litchfield Museum & Route 66 Welcome Center (334 North Historic Route 66) in Litchfield.  At this time, our research center is closed.  Feel free to e-mail queries to: info@mcgsil.com or visit the website www.mcgsil.com that is houses several indexes which might be of assistance to researchers. The Society is still selling the award-winning Montgomery County history book and cd. If a customer is interested in "Montgomery Co, IL, History and Families" or the CD version of "Early Family Histories of Early Settlers of Montgomery County 1873-1874″, please contact the Society for order forms with the special pricing.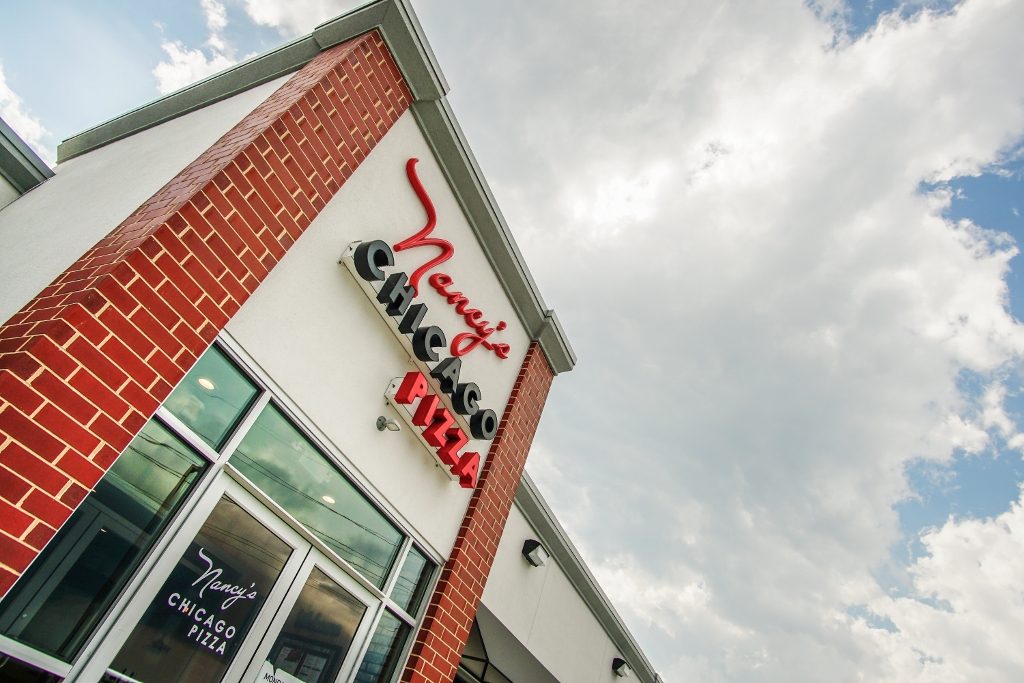 Nancy's Pizza is open for dining, pick up/curbside and delivery (delivery to Litchfield). Open Daily from 11 AM – 9 PM. Weekly Lunch Specials – follow our Facebook page to learn more!
13 Thunderbird Circle (Next to the Hampton Inn)
217-324-0707
Order online at www.nancyspizza.com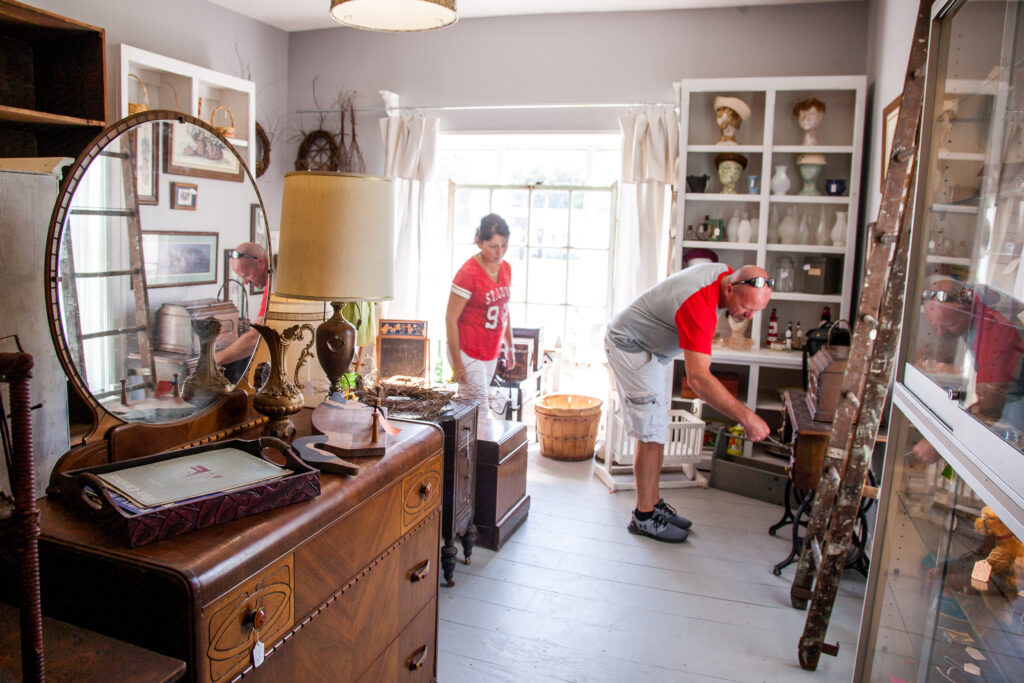 Phyllbena's Antiques is open Fri. & Sat.: 10am-3 pm (typically). (The store will be closed Dec. 25 & 26, and Jan. 1 & 2). Shoppers are welcome to stop by and ring the bell at a different time for a chance opening. Shoppers can also make an appointment to come in to shop privately. Please wear a mask and stay socially distant.  Phyllbena's has gift certificates, lay away, and parking lot pick-up available. Check out the Facebook page!
623 N. State Street
217-313-6973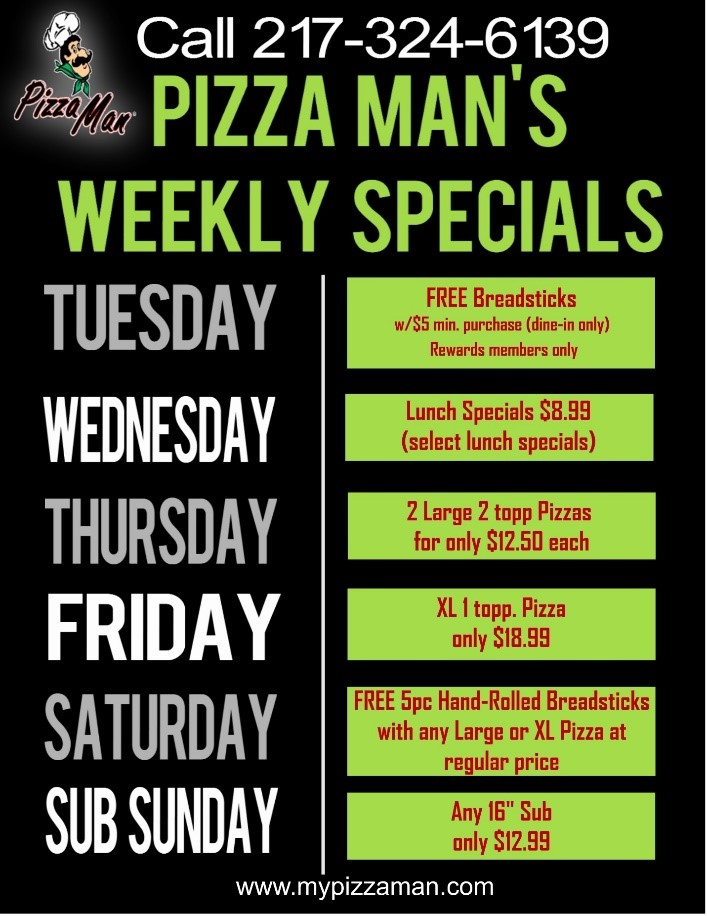 Pizza Man is open with a different special every day of the week! Call 217-324-6139 to place your to go order!
301 W. Union Ave.
217-324-6139
Prairie Farms: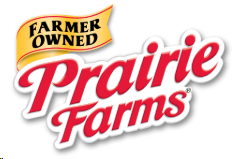 For the holidays season Prairie Farms invites everyone to visit their "Holidays at Home" website and enter for a chance to win dairy prize packages. Customers can also grab some coupons for a variety of Prairie Farms products and find great recipes for the holidays.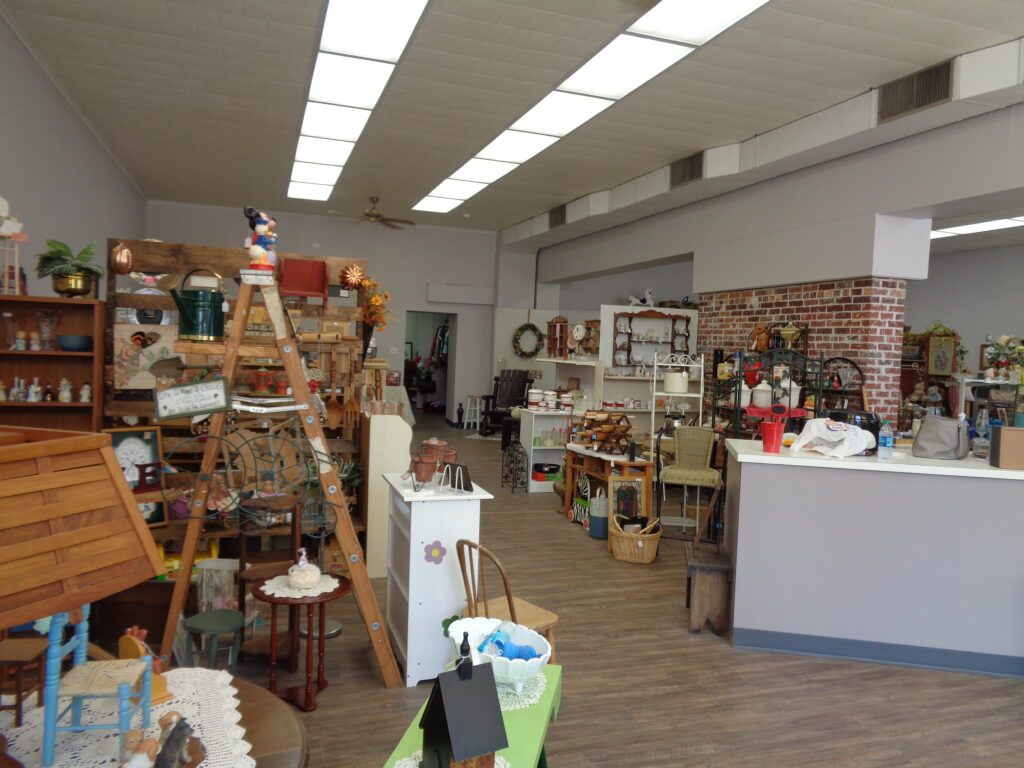 Sweet Repeats Resale Shop is open 10 AM to 3 PM Monday through Saturday.
303 N State St.
The team at Victory Lane Ford is ready to help with any of your automotive needs. The Sales Department is open M-F 8 AM to 6 PM and Sat. 8:30 AM to 4 PM. Both the Parts and Service department are open M-F 8 AM to 5 PM.  The Quick Lane is open M-F 7 AM to 5:30 PM and Sat 8 AM to 4 PM. Pick up and drop off is available for Service and Quick Lane appointments for local customers.  Inventory can be viewed at victorylaneford.com or by calling the Sales Department at 217-324-3673(FORD).  Please follow all social distancing guidelines.
Wernsing's Appliance, Video, & Mattresses: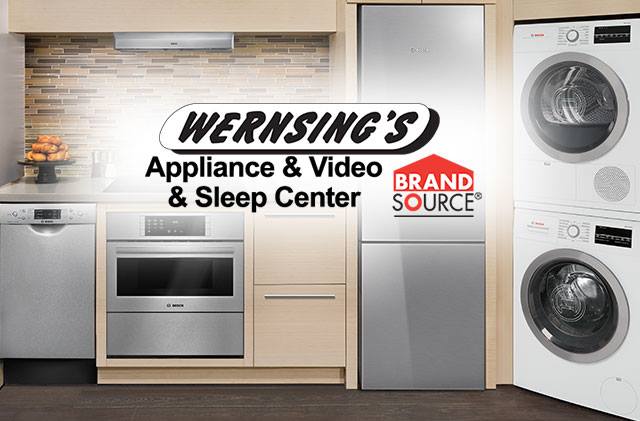 The largest appliance dealer in 5 area counties, Wernsing's Appliance, Video, & Mattresses is still open!  Mask up and come see us. What we sell, we service from "beautiful downtown Litchfield".
200 N. State Street
217-324-3975