Freedom Fun Run
18th Annual 5K Freedom Fun Run / Walk

—CANCELED DUE TO COVID 19
Saturday, July 4, 2020 – Lake Lou Yaeger, Picnic Area #3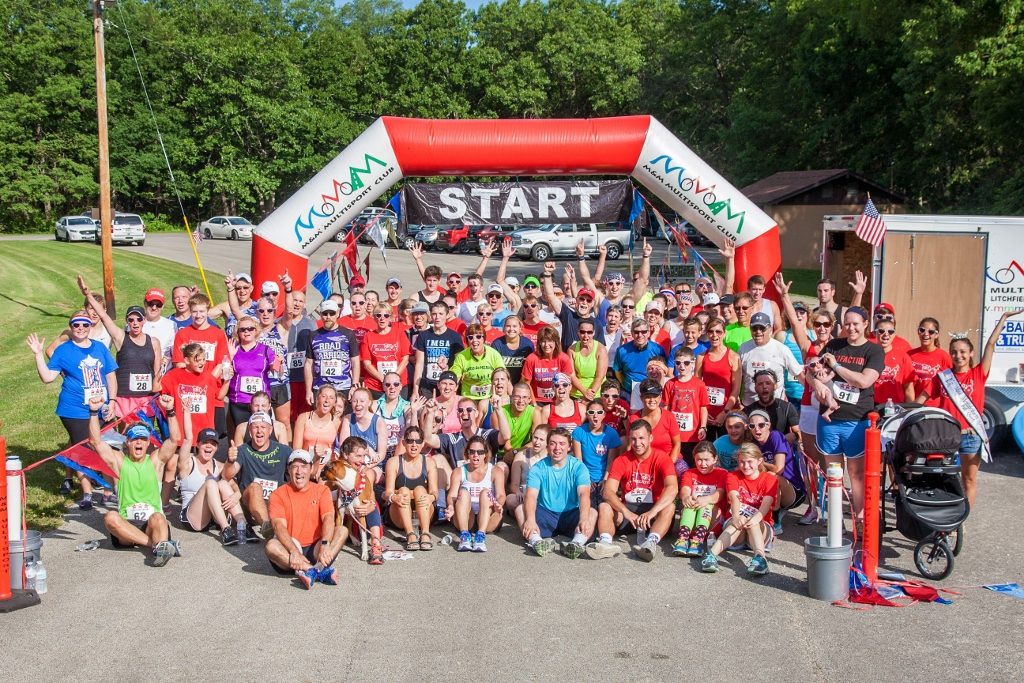 Embrace your patriotic side this 4th of July at the 5K Freedom Fun Run in Litchfield, IL! All ages are welcome! If you cannot run, WALK! Pre-registration encouraged, see details below.
Registration forms can be found under the "Registration and Deadlines" heading below.
Time:
Race begins at 7:30 a.m.
Course:
Starts at Picnic Area #3 at Lake  Lou Yaeger in Litchfield, IL (3 Primitive Drive) and winds through the scenic lake area. Two water stops; course marshal at all intersections. The race will be electronically timed.
Registration & Deadlines: 

RACE CANCELED DUE TO COVID-19
**To guarantee race swag, sign up by Tuesday, June 16, 2020**
$25 –  Pre-registration cutoff date- Wednesday, July 1, 2020**
$30 –  Race day registration, 6:30 AM—7:15 AM (swag not guaranteed)
Youth (Under 18) Registration Form RACE CANCELED DUE TO COVID-19
Adult (18 and over) Registration Form RACE CANCELED DUE TO COVID-19
Packet Pick-up:
Thursday, July 2, 9am—4pm, Tourism Office at City Hall, 120 E Ryder St.
Saturday, July 4, 6:30am—7:15am, Race Site
Awards:
Medals to top three male and female in each of the following age groups:
9 and under,   10-14,   15-19,  20-24,   25-29,   30-34,   35-39,   40-44,   45-49,   50-54,  55-59,  60-64,  65-69,  70 and over
All youth 14 and under receive a finishers ribbon
Results:
Results will be posted at www.mmmultisport.com
2019 Race Results
2018 Race Results
2017 Race Results
2016 Race Results
2015 Race Results
2017 Pictures
Video of the 2015 Freedom Fun Run
Notes:
**Deadlines firm. Run rain or shine.  No refunds will be given.  Shirts and awards will not be mailed.**
Directions to Picnic Area 3 at Lake Lou Yaeger:
For GPS- 3 Primitive Lane
-Take Route 16 (Union Ave) east (all the way through town) until you reach Yaeger Lake Trail-Turn Left
(Visual markers if coming from I-55-large cemetery on right and empty lot followed with a brown Lake Lou Yaeger sign on right)
-Follow around S curve.
-IMMEDIATELY at the top of S curve (Slow Children at Play Sign) TURN LEFT onto Roberson Road.
-Follow to T/end of Road (Beach House Trail)
-Turn RIGHT (east)
-Continue to Lake Property
– Turn RIGHT onto Park Road (cannot go left)
(Visual Markers Horse-immediately after horse campground)
-Continue down park road to picnic area 3 (2nd picnic area you will see. Across from lake cabins) on Left.
***Note: if you miss the turn onto Roberson Road, continue on Yaeger Lake Trail to Park Road and turn left. Follow Park Road past Marina 2 and Picnic Area 3 will be on the right. (If you cross the dam you have gone too far)***
Date/Time
July 4, 2020-RACE CANCELED DUE TO COVID-19
7:30 am – 12:00 pm
Location
3 Primitive Lane
Litchfield, IL, 62056
Get Directions
Cost
$25-$30
Registration
Registration forms are found above listed under the "Registration and Deadlines" heading.