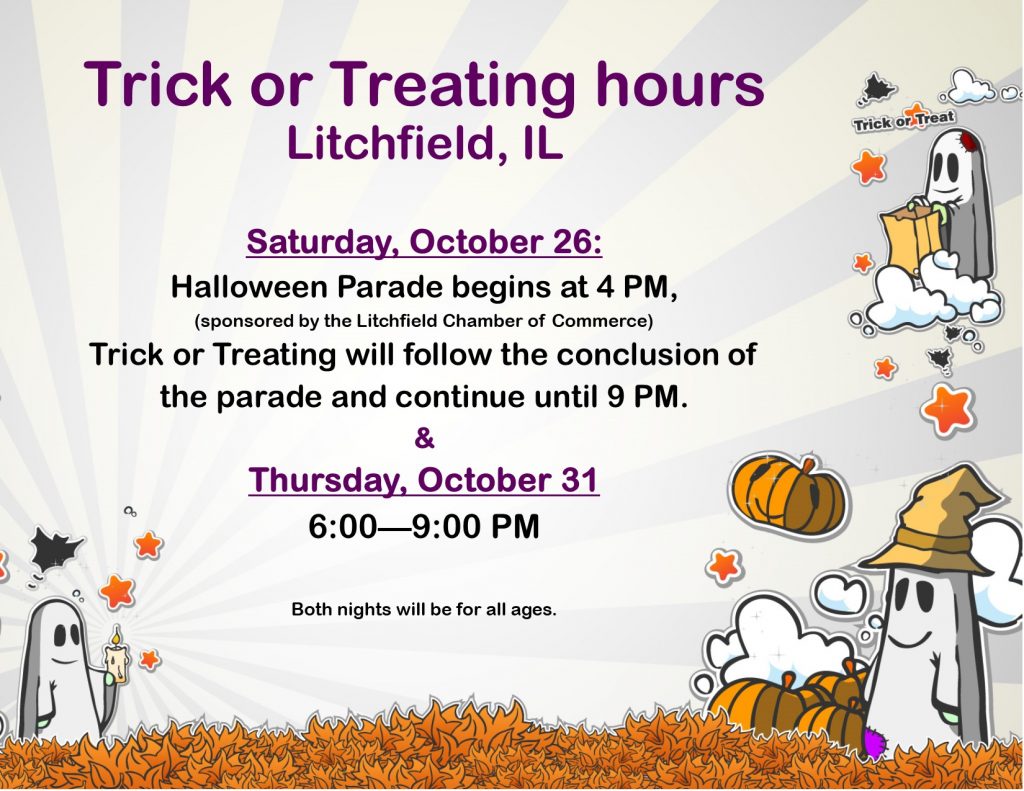 Oct 26
Trick or Treating Hours in Litchfield, IL
Trick or treating hours will be as follows for the City of Litchfield:
Saturday, October 26: After the Halloween Parade until 9 PM. (The Halloween Parade begins at 4 PM and is sponsored by the Litchfield Chamber of Commerce.)
and
Thursday, October 31: 6:00—9:00 PM
Both nights will be for all ages.
Date/Time
Oct 26, 2019
6:00 pm - 9:00 pm
Cost
Free
Need more information
Email: tourism@cityoflitchfieldil.com
Phone: 217-324-5253
Website:
Share with your friends